Put your trust and your gear in our data center
XMission offers a secure, fully-monitored colocation facility with redundant power and bandwidth.
---
Full, half, and quarter cabinets
Bandwidth options up to 10Gb
Redundant networking links
SOC 2 certified
Remote hands 24/7
Open, 4-point racks available
Hybrid hosting options
A power
Diverse upstream connections
Virtually unlimited IPv6
Low disaster region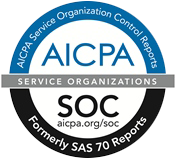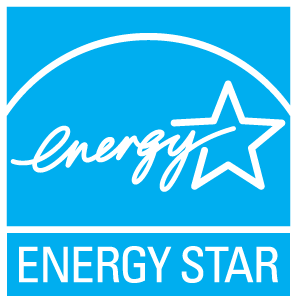 Choose from a current promotion or contact us to quickly get a custom bid for security cabinet and 4-point rack options to best suit your exact needs.
Current Promotions:
Easy Start
Price
$75 /mo
Footprint
1 RMU
Bandwidth
100Mbps flat rate
Power
1 120V outlet
IP addresses
Includes a /30 subnet of 4 IP (1 usable) addresses
Term
1-year term
Includes free install
Quarter Cab Budget
Price
$349 /mo
Footprint
1/4 cabinet
Bandwidth
100Mbps flat rate
Power
20A/120V—A
IP addresses
Includes a /29 subnet of 8 IP (5 usable) addresses
Term
1-year term
Catch a Cab!
Price
$849 /mo
Footprint
Full cabinet
Bandwidth
1G flat rate
Power
20A/120V—A
IP addresses
Includes a /29 subnet of 8 IP (5 usable) addresses
Term
1-year term
Redundant power for better uptime
Our A+B power is fully redundant not merely back to the UPS but to the generator and ATS (Automatic Transfer Switch). We also provide 208 volt options and tools for you to see how much power you are using on each circuit.
Low latency through extensive peering
We peer directly with dozens of key Internet-based companies including Google, Microsoft, and Amazon AWS to give you ultra-low latency access when you need it.
Full access when you need it
XMission guarantees that you will have around-the-clock physical access to both your equipment and our expert technical assistance.
Better stability from our robust network
XMission's network is fully redundant from the point we connect to our diverse carriers all the way to the switches we use to connect with you.
Reduced environmental impact
XMission purchases 100% green power Renewal Energy Credits (RECs) for our data center facility, to offset our carbon footprint.
Due diligence
Every year, XMission completes its SOC 2 audit. Our due diligence not only helps you meet your company's compliancy requirements but should also help you sleep better at night.
Flexibility to meet your needs
XMission understands that you have your own unique needs and is here to help find the right fit. For example, many companies need a hybrid hosting mix as they diversify how they handle various internal and customer facing needs.
Cooling optimization for increased energy efficiency
XMission continually makes significant upgrades to its data center infrastructure to improve cooling efficiency and effectiveness. Since 2017, XMission garnered EnergyStar certification with a perfect score of 100.
Extensive monitoring to protect your business
XMission technicians constantly watch all data center conditions, doors, and cameras. We control access via a two factor biometrics (who you are, what you know) system and record and archive facility access with security cameras.
Yes. Hybrid hosting (e.g., using both colocation and cloud-based hosting) is a very good option for businesses with diverse hosting needs. Have a highly customized database server but the rest of your web site could run in the cloud? Or perhaps you can run everything in the cloud but your FTP file server? No matter your particular situation, XMission can help you architect a hybrid cloud+colocation solution to fit your exacting needs. Learn more about our cloud options.
Yes. For systems administration best practices, we strongly recommend you regularly backup all important files on your offsite servers. If you do so over a private line connection through XMission to your offices, we can configure it to not be metered with the rest of your bandwidth usage.
A private line dedicated connection between your office and colocated servers at XMission can provide you with a secure and unmonitored dedicated connection, enabling you to best manage your colocated servers remotely without the cost and hassle of needing a VPN.
Did you know that XMission will provide you with daytime parking validation for the garage directly behind our offices to the north? While paid street parking is available, the parking garage can be an easier option. Just go to the front desk for a validation. Easily find the garage via Google Maps.
XMission takes security seriously. For example, have you noticed the cameras around the data center, both inside and out? Our on site technicians watch the output from those cameras 24/7 and follow policies and procedures if they determine anything is amiss. We record and archive the last 90 days of video output from the cameras as well. We also monitor who's using our biometrics system, archiving access logs for a year.
Need any ACLs (Access Control Lists) setup? No problem. If you're ever the victim of a DoS (Denial of Service) attack, or other network-related problems, don't hesitate to contact us for help. Among other things, we can block IP addresses at the border and in extreme cases through our upstream providers as well.
Yes. Is your company publicly traded or relies heavily on revenue generated by your colocated servers? Rest assured that we conduct annual SOC 2 audits to help you with your audits in regards to our facility. More information about XMission's audits and certifications is available online at: https://xmission.com/soc2 and https://xmission.com/pci
Yes, you can track your bandwidth usage in real time and historical graphs by logging in with your XMission username and password at: https://stats.xmission.com/coloc/
---
Optimal server performance
XMission maintains a clean, static-free, and climate-controlled environment to ensure that your equipment runs optimally. All systems are continually monitored and notifications are automatically sent to oncall engineers.
Capacity now + room to grow
Multiple fiber optic upstream connections with major carriers provide cost savings plus increased reliability for our customers. We offer any size connection from 100Mb up to 10 GigE, as well as network interconnections, giving you the capacity you need now, with plenty of room to grow as your business needs expand.
Peace-of-mind via full redundancy
We have N+1 redundancy throughout our infrastructure, which gives you peace-of-mind, mitigating risk and allowing us to perform routine maintenance without causing service interruption.
---
Have questions or looking for more information?