Justice Works
Carl Richey, President
Justice Works provides premiere technology services to criminal justice agencies of all sizes. Legal professionals across the nation, including the Administrative Office of the US Courts, utilize Justice Works' software to automate office functions and track case statistics.
Because their clientele and volume of legal cases continues to increase, Justice Works strives to constantly improve and strengthen its technological platform. According to Justice Works president, Carl Richey, as Justice Works started to see faster and faster growth, "I knew I needed a network and staff that I could rely on to help me grow my business."
Justice Works has been colocated in the XMission data center since its inception in 2004. While preparing for the addition of multiple new State agencies in 2010, it was clear that additional infrastructure was needed. Richey decided to contact XMission.
XMission upgraded Justice Works from a partial cabinet to a secure, full cabinet in the XMission data center. Justice Works also upgraded from multiple private-line T1 connections to Optical Ethernet.
"Our move into the new cabinet went well and we were quickly relocated," said Richey. "When we needed to move some of our equipment into the new cabinet ahead of schedule, I somehow forgot to mention to XMission that we needed our previous T-1 lines temporarily connected into the new cabinet. When I finally remembered, it was late Saturday night. The data center administrator recognized that it would be a difficult outage for us if we had to wait until Monday. He offered to come in and move the lines for us. I am thankful for his willingness to come in on the weekend to help us out, especially considering that it was my lack of planning that got me in a bind. I wouldn't say that this level of courtesy is out of the ordinary from XMission staff. Even when our company was just getting started, and we were taking advantage of XMission's excellent service options for emerging businesses, I always found the staff to be extremely professional and responsive to our needs."
According to Richey, XMission's colocation and Ethernet services have made him "far more confident negotiating with new clients. I have room to grown now." He expects to have to make additional upgrades in the coming months to accommodate new growth.
"With XMission behind us," concludes Richey, "Justice Works will handle increases in volume better than ever, making it possible for our legal professionals to help their clients more effectively."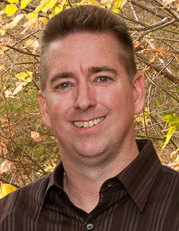 "XMission has always come through for us."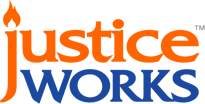 Purchase the same colocation services as Justice Works.
XMission Colocation