Purchase mail server licensing or upgrade an existing license.
---
| | |
| --- | --- |
| | Professional Edition mailbox license subscriptions start at $875 per year (sold in 25 mailbox increments) |
| | No hidden costs |
| | Reduce your IT overhead by using XMission Professional Services |
| | Protect your business with SpamCatcher and virus blocking, plus mail queue backup |
| | Non-commercial groups save with special pricing for qualified academic, governmental, and nonprofit organizations |
Read our Wiki page
to understand the Zimbra licensing and support purchasing process
| | |
| --- | --- |
| | Advanced support available at hourly rates |
| | End-user documentation services available for a fee |
| | Help desk training for your Tier 1 support teams |
| | Professional services, including external application integration and the development and testing of Zimlets |
| | SpamCatcher and virus blocking with mail queue backup available |
Please refer to our wiki page for more information about the ordering process.
Once your needs are determined, placing an order takes just a few moments. Provisioning of the software key and configuring the support services typically takes one to two business days to complete. You will be contacted via email with license keys once the order finalizes.
Yes. We accept checks, credit cards, or cash. The license provisioning process begins when payment is received.
Absolutely. Not everyone in the organization needs all the features offered in the Professional Edition. You can mix and match license class of service.
Perpetual licenses are a one-time purchase of the mail server software. The Subscription model provides a limited-time use (one or two year terms) of the collaboration software licenses for your server which includes a support agreement as well as rights to any server software updates released during the subscription period.
Zimbra requires that all customers buying Perpetual licensing purchase a support contract for a minimum of one year. You may purchase at Standard or Premiere support levels. The support contract also entitles you to software updates to your Perpetual licensing for the duration of the support agreement.
Yes, purchase your first year of support at the Premiere level then subsequent years at the Standard support level.
Yes, Zimbra licensing offers custom discounts specifically for these entities.
---
Adjust licensing easily
Zimbra licensing with XMission allows you to adjust easily as your business expands. Upgrade existing license keys to increase collaboration functionality or add more seats to your deployment quickly. Whether your business requires one account or 25,000 accounts, XMission can help every step of the way!
Powered by Zimbra
Utilize the powerful Email and Collaboration platform provided by Zimbra licensing. This enterprise platform allows you to securely deliver the latest email, calendar, and collaboration capabilities right to your team on any device: desktop, laptop, or mobile. Onsite or in a data center, XMission can help.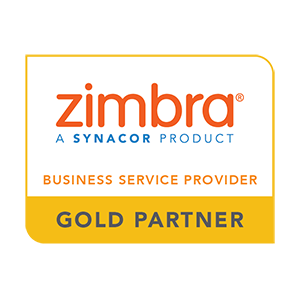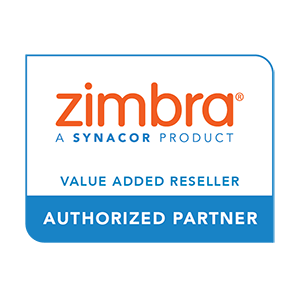 Chat live
Resources
Case study: USANA
Zimbra blog posts
Product Edition Comparison
Internet services since 1993
Trust our professional support team to keep you connected around the clock. We'll take care of your systems so you can focus on what you do best: caring for your customers.
XMission offers a full set of business services including web hosting and colocation, unified email and collaboration, business phone services, and nationwide connectivity.
All XMission services run on a sophisticated network backed by expert technical support, available 24/7 via phone, email, or live chat.