Professional Services
Professional Services
Your request has been submitted. Thank you for your interest in our services -- we will get back to you shortly!
Professional Services
Strategic consulting from industry experts — our team becomes your team
With over 20 years of experience, XMission delivers proven, solid technical consultation to businesses of every size.
Breakbulk.com
"You have on numerous occasions helped us solve problems that were outside the scope of your work for us, and you have always been there to help us restore the site when the latest malicious attack of exploits and hackers would occur."
- Janet Plume, Content Director
USANA.com
"XMission provided a large-scale, highly-customized email solution, powered by Zimbra, for thousands of USANA associates. XMission even implemented a Zimlet that handles CRM tasks specific to USANA."
-Rick Wilson, Director of Online Services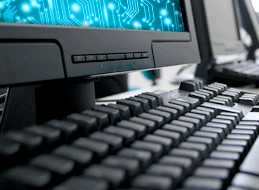 Internet Services Since 1993
We provide affordable and sound guidance to small businesses who can't afford their own IT department. For example, if your SMB has a new office and needs computers, networking, phones, or connectivity, XMission can help set everything up!
For medium and enterprise companies, we can supplement existing IT teams with advanced technical expertise and support.
XMission has deep technical resources available including multiple developers on staff that can write advanced web applications in a variety of languages. With expertise in many popular application frameworks, we can satisfy your requirements in a timely manner. Ask us how we can help you with your projects.
Have questions or looking for more information?
Chat Live