Professional Services
Professional Services
Professional Services
Strategic consulting from industry experts — our team becomes your team
With over 20 years of experience, XMission delivers proven, solid technical consultation to businesses of every size.
We provide affordable and sound guidance to small businesses who can't afford their own IT department. For example, if your SMB has a new office and needs computers, networking, phones, or connectivity, XMission can help set everything up!
For medium and enterprise companies, we can supplement existing IT teams with advanced technical expertise and support.
XMission has deep technical resources available including multiple developers on staff that can write advanced web applications in a variety of languages. With expertise in many popular application frameworks, we can satisfy your requirements in a timely manner. Ask us how we can help you with your projects.
Mention your needs to any account or sale representative and they will put you in contact with the product manager best suited to evaluate and manage your specific needs throughout the entire life cycle of your project. We will have a kick off meeting with you, follow up with a project requirements list and cost estimate for you to review and approve, then keep you updated over the course of the project, ensuring you are pleased with the results before considering it completed.
Get started now!
Chat Live
Chat Live
or call toll-free
1-877-964-7746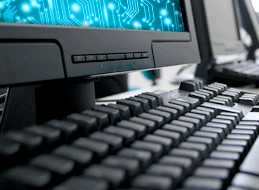 Internet Services Since 1993
Trust our professional support team to keep you connected around-the-clock. We'll take care of your systems so you can focus on what you do best: caring for your customers.
XMission offers a full set of business services including web hosting and colocation, unified email and collaboration, business phone services, and nationwide connectivity.
All XMission services run on a sophisticated network backed by expert technical support, available 24/7 via phone, email, or live chat.
Breakbulk.com
"You have on numerous occasions helped us solve problems that were outside the scope of your work for us, and you have always been there to help us restore the site when the latest malicious attack of exploits and hackers would occur."
- Janet Plume, Content Director
Read the full testimonial here.
USANA.com
"XMission provided a large-scale, highly-customized email solution, powered by Zimbra, for thousands of USANA associates. XMission even implemented a Zimlet that handles CRM tasks specific to USANA."
-Rick Wilson, Director of Online Services
Have questions or looking for more information?
Chat Live