A next-generation business email and collaboration platform, powered by Synacor.
---
$2.95 per month per Premium mailbox
30GB storage per account

Additional 10 GB quota $.50/month per unique mailbox

$30 per year prepay discounts available
Connect with your business apps from webmail

Slack, Jitsi, Zoom, Dropbox, OneDrive, GoogleDrive, and more

Sleek AJAX web interface and easy IMAP/POP access
Elegant and free migration tools for most mail platforms
Advanced, global address book
Exchange functionality for Outlook
Mobile integration (Windows Mobile, iOS, and Android devices)
Calendaring (remote calendars, shared calendars, group calendars)
Document and file storage (with sharing)
Advanced searching
Zimlets, tasks, and email tagging
Optional Zimbra archive & discovery
Conduct business in a single place
Zimbra Cloud provides you with everything you need for success: email, contact management, calendaring, document collaboration, search, and more.
Enjoy a modern, responsive UI
Users will move seamlessly between desktop, mobile, and tablet browsers with a consistent email and collaboration experience.
Access everything from your preferred device
If you have access to a browser, you can perform essential tasks, including scheduling appointments, emailing contacts, and collaborating on documents.
Get a short return on investment
Pay for only the mailboxes you need without requiring expensive hardware, licensing, or IT staff. An excellent mail server alternative!
Always see improvements
Our support of open standards and open source means your service will continue to improve—all thanks to the Zimbra community.
Use Outlook natively
Sync mail, contact, tasks, and calendar between Windows Outlook and your XMission Premium account.
Easily integrate the latest applications
Zimbra features best-in-class, out-of-the-box integrations with Slack, Dropbox, Zoom and Google Drive, with many more underway.
Feel secure with a trusted email provider
Zimbra serves thousands of businesses and governments in over 140 countries worldwide. Rest assured that they will take excellent care of your data.
Start a Free Trial
You can launch your new domain email in just a few minutes, although some account registrations may require additional verification steps.
Zimbra Cloud is a Synacor product run on Oracle infrastructure and serviced by our XMission team. Our traditional Zimbra Hosting is located in XMission's datacenter.
Your transition to Zimbra Cloud is easy using the built-in migration tools. These tools work for MS 365, Google GSuite, Zimbra-to-Zimbra, and most other common email platforms. XMission can also provide enterprise customers with custom on-boarding to meet their needs.
Yes, the Zimbra Connector for Microsoft Outlook supports most versions (32 and 64 bit). There is no Connector available for Outlook for Mac. Zimbra works with Mac Mail, iCal, and Address Book.
Yes. Zimbra Cloud works with your favorite Mac apps including: Mail, iCal (CalDAV), and Contacts (CardDAV).
Yes. You can access all of your favorite Zimbra features from almost any device via your mobile web browser. Plus, Zimbra integrates and syncs natively with popular mail, contacts, and calendars applications. iOS/Android applications can benefit from Zimbra Cloud's support for Open Standards as well by using CalDAV and CardDAV in addition to, or instead of, Activesync.
You can reach our 24/7, expert technical support using any of the following methods:
Call toll-free 877.964.7746 | Local: 801.539.0852
We also offer Zimbra Cloud documentation on our support wiki if you prefer to self-educate.
No, Zimbra Cloud service by Synacor is not HIPAA compliant.
Yes. Once you have purchased your first Zimbra account from our store, you can add (and subtract) as many Basic and Premium accounts as you like via our administrative interface.
You can create or request small mashup applications (Zimlets) that perform tasks specifically for your business. These are available in the Settings under Add-ons (Zimlets). These include integrations with Slack, Jitsi, Zoom, OneDrive, Google Drive, and more.
Zimbra Cloud runs on the most recent version of Zimbra Cloud, a Synacor product, hosted on Oracle infrastructure and supported by XMission.
---
Save money and time
Forget about purchasing and maintaining costly, on-premise mail servers. XMission owns, monitors, and administrates your complete, hosted email solution. You will never pay for upgrades, licensing, or expensive Exchange consultants again!
Adjust accounts easily
Increase (or decrease) accounts as your business expands. Or, upgrade existing accounts to increase collaboration functionality via our easy-to-use administrative interface. Whether your business requires one account or 10,000 accounts, XMission has the capacity to handle any-sized business.
Powered by Zimbra Cloud
XMission's Email & Collaboration services utilize the powerful Zimbra Cloud platform, serviced by Synacor. This enterprise platform includes the latest cloud email, calendar, and collaboration capabilities right to your desktop, laptop, or mobile device.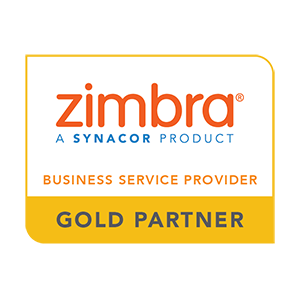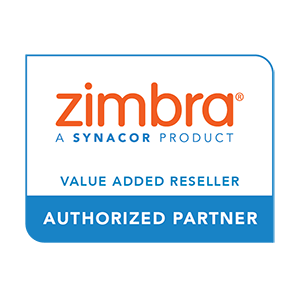 Chat live
---
Try Zimbra Cloud today and receive a 30-day free trial and 30GB of quota per mailbox for just $30 per year per mailbox on a one-year agreement, all risk-free.
---
Resources
Case study: USANA
Zimbra blog posts
Zimbra Cloud blog posts
PRIVACY
PLEDGE
Internet services since 1993
Trust our professional support team to keep you connected around the clock. We'll take care of your systems so you can focus on what you do best: caring for your customers.
XMission offers a full set of business services including web hosting and colocation, unified email and collaboration, business phone services, and nationwide connectivity.
All XMission services run on a sophisticated network backed by expert technical support, available 24/7 via phone, email, or live chat.