Earn a $25 credit for you and your friends when you refer them to UTOPIA
XMission has launched a new residential referral program and we want you to participate! Check out how easily you can earn free XMission service.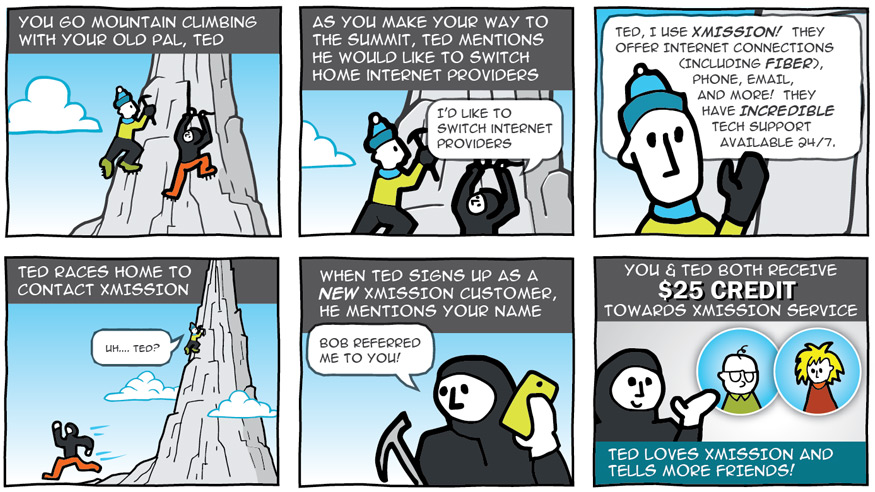 Pretty simple, right? Please remind your friends to mention your full name or username when they call us so we can apply your account credit accurately.
Please note: his program only applies to customers who have not had UTOPIA services within the last 30 days. It does not apply to domains, SSL certificates, UTOPIA fees, installation fees, or hardware. This promotion does not apply retroactively to accounts. This promotion cannot be used in conjuction with other XMission promotions or discounts.
We appreciate your help in spreading the word about XMission! Please contact Sales with any questions at sales@xmission.com or 801.539.0852.
UTOPIA is available in:
Bountiful
Brigham City
Cedar Hills
Centerville
Clearfield
Layton
Lindon
Midvale
Morgan City
Murray
Orem
Payson
Perry
Pleasant Grove
Santa Clara
Syracuse
Tremonton
West Haven
West Point
West Valley
Woodland Hills
* coming soon