Frequently Asked Questions about Macquarie and UTOPIA
Please note: As of January 1, 2017, XMission no longer sells DSL services.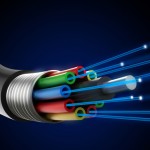 Last night, I attended the Murray town hall meeting on UTOPIA/Macquarie. It was refreshing to see over 300 people turn-out with many thoughtful questions. Although there was some misinformation from the audience broadcast, the city council and mayor did their best to answer questions on an extremely technical subject. There were times that I wish I could have thrown them a lifesaver, yet I respected their decision to restrict discussion to city government and Murray citizens.
I had a friend who was a computer science professor at the University of Utah who was fond of saying, "The perfect is the enemy of the good." I refer to this frequently as projects drag on at XMission and we try refine our services endlessly before launching. It applies very much to Macquarie's offer to the UTOPIA cities. Many in the cities want the perfect situation – an entity comes in, assumes the debt, expands the fiber network ubiquitously, gives everyone a reasonable price, and keeps it open for competition instead of monopolizing service to themselves. I am convinced this will not happen. The debt is a millstone around UTOPIA that keeps profitability at a 15-20 year window for any private investor. My experience with venture capital and private investors is that they want a 3 year return, and multiples of that.
The Macquarie deal is a very good deal. It is not perfect, nor will it be. They are fronting over $300 million dollars to complete and operate this project, and yes, they will make a profit of around 13%. Macquarie is a fund that is supplied by pensions and other long term investments. They are not looking for a "three bagger in three years", they are looking for stable return over decades. This is why they look at infrastructure projects like toll roads, bridges, and communication networks to invest in.
When I realized that there would be no opportunity to speak last night, I noted questions to answer here later. I am also going to add questions that I have heard in my visits to other cities and town hall meetings. Please email and share this FAQ so we can dispel much of the disinformation that is being spread by opponents.
Why is Macquarie mandating that everyone pay a utility fee regardless of subscription, need or income levels?

I think Macquarie, in spite of a 100+ page report, has done a terrible job at explaining the fee. It would be better to describe it as a "calculated" fee on every household and business in a city, in that there is a calculated price Macquarie needs to charge cities for building-out and operating the fiber infrastructure. That price is calculated by counting every residence, apartment, and business location and presenting the city with the bill. It is up to the city to decide how they pay it. It could be a mandated fee on every residence regardless of income or need, or it could be adjusted based on who does want it and who doesn't want it. If 10% of the city cannot or will not pay the fee, the price will be raised accordingly for 90% of the city that does want it. Most phone bills carry a fee titled the "Universal Service Fund". This is to offset the cost for people whose income levels are below a threshold so they can receive essential phone service. This may be another option the city could use. They could collect it through property taxes. Macquarie does not mandate law, the city does. It is up to the cities to decide the fairest method of paying for service, in the same way most Utah cities pay for private garbage collection. Macquarie has told me they are at the mercy of the property owner when it comes to installing service. So if an owner tells them to get off the property, they will not challenge that. However, I believe that these people, if they decide to reverse their decision later, should pay a significant penalty for an otherwise no-cost installation – above $5000.

Why are they setting basic service to 3Mb up/down with a 20GB cap? That isn't enough to do anything!

I beg to differ. I am probably the last individual in the XMission offices to retain my CenturyLink DSL connection to XMission, because I'm adamant about using my own service. Due to living in the digital ghetto of Salt Lake City, it is my only cost-effective choice to retain my connection to XMission. The rest of our employees have either moved to UTOPIA cities, or use Comcast, because they want faster speeds. On my 3Mbps down/512Kbps up DSL connection, I am able to watch HD Netflix. Of course, if my daughter decides to fire up a Netflix cartoon at the same time, the whole thing crumbles to the ground. With a 20GB cap, you can watch a dozen or so Netflix movies a month, purchase Internet phone service, and do browsing and email. It is a basic Internet service in exchange for the utility fee. It is not meant to supplant or replace premium services. Moreover, the Internet Service Provider (ISP) you choose has to eat the cost of providing basic service to what will most likely be thousands of people using it, in exchange for having access to the fiber. If this Macquarie deal passes, and we begin providing basic service, XMission will be encouraging everyone on it to upgrade whenever they call with issues. If you are complaining that 20GB is not enough, then upgrade your service to the 250Mbps or 1Gbps levels. Macquarie is not setting caps on premium services, leaving it up the ISPs to set their own if any. Right now, XMission has a 1TB/month "soft" cap on UTOPIA service, meaning that we only enforce it if we have someone constantly filling the connection. At 250Mb or especially a gigabit, this is not an easy task to accomplish.

I paid $2750 up front for my UTOPIA installation or I am financing it over 20 years with a monthly payment. Why do I have to pay an additional $18-$20 now?

This installation fee was initiated later by the UTOPIA managers as a different financing entity, the Utah Infrastructure Agency (UIA). Not everyone on the UTOPIA network is currently responsible for it. Macquarie has stated they will "make whole" the individuals and businesses who have participated by either crediting their utility fee against their $2750 UIA install, or if they are financing, merely making their monthly payment go away in exchange for the utility fee. Unfortunately, UTOPIA and the UIA install cost does not represent refresh or updates of the network as a whole. Although fiber itself has a very long lifetime, the electronics at each end need to be replaced to deal with wear, capacity, and reliability improvements. Once the UIA install is done being credited, subscribers will have to resume paying the utility fee. Whether this results in more out of pocket fees in 11 years than what they are paying now is speculative, but my 20 year experience has shown that prices for Internet service have only gone down.

A 30 year contract is a long time! Cellphones and computers were enormous and slow 30 years ago and we don't know what the future holds! Won't fiber optics will be a lemon in 30 years due to the advance of technology? The one thing that hasn't changed in the last 30 years is the use of fiber optics. Undersea and long-haul fibers that were laid 20 years ago are still largely in use today due to the simple fact that the fiber doesn't change, the electronics on either end does. As technology allows for more and more wavelengths to be individually discerned over fiber, its capacity increases. Although some speak of quantum communication as a deal breaker on fiber optics, quantum communication is not even at the level of Bell and Watson sending telephone signal from room to room yet. It is more science fiction than science fact at this point. Even if it does become a reality, we have a reliable, fast, efficient way of delivering up to 10Gbps in bandwidth to businesses and residences today. Single strands of fiber have been demonstrated to have real-world capacities of up to 1.4 Terabits per second. The global Internet and telcom use averages 6.5 Terabits per second. So unless you're planning to open your own country, a single strand of fiber will last not only your lifetime, but most likely your children's and grandchildren's. Although I never would have predicted 1Gbps connections becoming commonplace when I started XMission 20 years ago, 10Gbps of bandwidth is extremely hard to fill. For most people's use, a 1Gbps connection will last a very long time. Nevertheless, Macquarie is committing to the refresh and upgrade of the network to current standards. When they hand the network back to the cities in 30 years, they will have a 2045 model sports-car worth over a billion dollars in the driveway and not a broken-down antique.
What about wireless? DSL? Cable? Satellite? Google balloons?

None of these technologies, although innovative at using existing infrastructure, are well suited for surpassing the 250Mbps mark over several miles. The latest DSL technology, "G.fast" can provide up to a gigabit, but only in distances under 250 meters. This is not much different than supplying an ethernet cable. The best Comcast upload speed is currently 10Mbps 20Mbps. Wireless, although good for inside your house or sporadic mobile use, does not scale well. Trying to use your phone at a large concert or event can sometimes be a frustrating experience. Imagine the entire city trying to use a wireless network at the same time and you get an idea for how limited this technology is. There simply is no data transport technology with the speed, longevity, and reliability of fiber. Yes, these other technologies have their uses and will continue to improve, but at the same time, fiber will have improved by magnitudes as well.

Providing Internet is not the place of government! Why are the cities even involved with this private sector activity?

Good news, the cities and Macquarie are not providing Internet, they're providing infrastructure. Providing infrastructure is the proper role of government. If the government does not take an active role in infrastructure, such as roads, utilities, and yes, fiber, you have a spaghetti plate of spotty coverage that serves those who have money while leaving the rest behind. Fiber as infrastructure provides a level playing field upon which anyone, including Century Link, Comcast, and Google can compete with the smallest of providers, leaving a broad choice of services up to the customer. Fiber has the ability to carry thousands of different data services efficiently, rather than cramming multiple conduits in the roads and hanging dozens of lines on poles, an entire city can be served by one, well-designed system that is leased to anyone who wants to use it. If FedEx and UPS had to build their own roads, and Delta and American Airlines had to build their own airports, how viable do you think their businesses would be? I remember the panic when a long-distance call was received at my home as a child. What brought the cost of that down? Competition. What insures competition for Internet services? Government owned municipal fiber. Nowhere else in the USA do consumers have the number of ISPs choices, the level of service, and the inexpensive prices that UTOPIA provides today.

Why are we sending our dollars to Australia? Why don't we do this ourselves?

The biggest criticism with UTOPIA is that what was promised for free has turned out not to be. Nobody looks at the roads and highways and says, "They aren't making a profit on what is being spent." There is an obvious economic benefit to everyone pitching in to build this infrastructure. Although there are roads I have helped pay for that I will never drive on, undoubtedly I receive some benefit from goods and services being delivered to me at a reasonable cost. I wish the federal government had the foresight and courage to divert money from refreshing nuclear bombs and unwanted tanks into a nationwide fiber project, but I'm not holding my breath. If they did, I'm sure Americans could build a network that was as transformative as the federal highway system has been. Yet there is no political will or incentive to do so, so it is left to the cities, and most cities do not have the ability or will to bond hundreds of millions of dollars to do this correctly. This is where Macquarie comes in. They have the bonding power at rates that the cities could not get, and although some of the profits will undoubtedly go to shareholders and funds in other countries, most of the work maintaining and managing the network will go back into the local Utah economy. They're not going to import ozzie labor to do all the work here, they're going to do what makes sense, hire locally.

Macquarie is an investment bank! What makes them think they can build and manage a fiber network?

Macquarie is not going to be sending out bankers in suits to dig trenches. They have selected partners who have deep experience in fiber optics, Corning, Black and Veatch, Fujitsu, and Alcatel Lucent. Companies with decades of experience in building thousands of miles of fiber network.

There is no regulation on this private company and their actions. They will run roughshod over the cities and take their money. What guarantees their performance and service levels?

Regulation is essentially a contract between commercial companies and the government that is routinely inspected by committee. The Macquarie deal will most certainly have an open, detailed contract that will hold them to service levels defined by the cities and the ISPs. I will actively be working and advocating to make sure the cities and the ISPs receive the best possible deal. It can not be emphasized enough that Macquarie is investing more than $300 MILLION DOLLARS into this project and they will not see a return off of that for many years. The cities will retain oversight with a UTOPIA style board, with more members than the Public Service Commission. It is in their best interest to require performance out of their partners and provide citizens with an excellent infrastructure. If they don't, they lose their investment and control of a very valuable asset reverts to the cities, ensured by the eventual agreed upon contract. You don't get that kind of deal with the Public Service Commission and Century Link.

Will this deal prevent a Google buyout?

Google has looked at the UTOPIA network prior to the Macquarie offer. It is my opinion that they would only take it over if it was given to them and they could be the only ISP on the network. They will not assume the UTOPIA debt. They will not build a ubiquitous network that services all. What is not mentioned is that nothing prevents Google from participating on UTOPIA or the Macquarie network. I cannot answer why they don't.

I am concerned that leaving the network in the hands of one entity, Macquarie, will have dire effects on net neutrality.

Net neutrality is not damaged by one infrastructure holder, it is damaged by an infrastructure holder also being the sole provider. The reason Comcast and Verizon are able to get away with their net neutrality abuses against Netflix is due to the fact that their customers have no choice. If XMission decided to throttle Netflix rather than provide an excellent connection, our customers would leave us in droves. Captive customers is what enables Comcast and Verizon to extort content providers. Macquarie will be held to providing the same level of service to all data providers, by contract. Any preference will be damaging to their position and their "arms length" management of the infrastructure. XMission is committed to net neutrality and providing our customers with excellent connectivity to all destinations, regardless of size or usage.

Why is Macquarie demanding cities exclude any other proposals while they are doing their studies and preparing their offer? Something stinks about that!

When you sell or buy a house, there is a period of time that you go restrict other offers so due diligence can be done. While you are spending money on inspectors and contractors, would it be fair if the deal went to someone else during that time period? Macquarie is spending hundreds of thousands of dollars on doing their due diligence. In spite of this, they have allowed a local company to present an offer, behind closed doors, with no public input. Contrast this to a lengthy report and extensive public meetings, which will continue through four milestones this year. I was there when the first backroom deal was announced in Provo. This is not a backroom deal, and Macquarie has not attempted to hide anything. This is as public, transparent, and open as it gets.

Will my out-of-pocket cost for my existing UTOPIA service go up?

If you are not an aforementioned UIA customer, it will most likely remain near or the same as it is now. I can not commit to the pricing I will give my customers, because the wholesale pricing has not been set. Macquarie has committed to giving a wholesale pricing outline in milestone 2, which will allow ISPs to be able to give a similar outline for retail pricing. I am committed to making that as close to existing prices, on the residential level as possible, and making business pricing more competitive in the marketplace.

Why insist on ubiquity?

Ubiquity has always been the mission of UTOPIA. In some ways, it has been its failing, in that they have attempted to serve neighborhoods that do not have the take rates of cherry-picked areas. I believe it is important that everyone has access to the Internet, so they can communicate, study, and apply for a job. It is an economic equalizer. This is a significant difference between UTOPIA and other for-profit networks that will serve the areas that have a take rate that insures profit. I realize there are people who don't use or want the Internet, but do they believe that only the economically capable should have access to the Internet? Do they believe that the infirm or elderly should be required to go to the library to Facetime/Skype with their grandkids or their doctor? I don't. Ubiquity is important and the Internet is essential to taking advantage of the benefits that modern society and technology bring.

What about the hundreds of millions of dollars of existing UTOPIA debt?

A key component to my support of Macquarie was understanding the fate of this debt that currently has little hope of being paid off by the cities. Although Macquarie is not assuming the debt, they are eliminating any operating shortfalls that the cities have been asked by UTOPIA to pay, and from day one of selling premium services on the network, they have committed to at least 50% of the wholesale service charged to ISPs going back to the participating cities. Macquarie estimates that if there is a 30% to 40% take rate of premium services, the debt will be covered. Anything more than that will be gravy that can be applied to other city projects or utilized to lower the city's Macquarie utility fee bill. If the Macquarie deal does not pass, citizens remain on the hook for roughly $8/month to pay this debt, while the UTOPIA network does not expand, does not update, and eventually has more and more equipment failures. No other offer, no other strategy, gives a light at the end of the debt tunnel for the cities. This is it.

My favorite comment from last night came from an elderly gentleman who was around when Murray decided it needed to install sewer and water lines. He said there were critics then who said they didn't want the service because they had septic tanks and wells. He affirmed how ignorant that sounded today and said cities needed to move into the future. I couldn't agree more.






Building a Stratum 1 NTP Server with a Raspberry Pi Zimbra filter trick texts you when important emails arrive