XMission Celebrates 30 Years in Business on November 11, 2023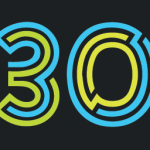 XMission will celebrate its 30th anniversary this Saturday, November 11, 2023. Founded in 1993 by tech entrepreneur Pete Ashdown, XMission was Utah's first Internet service provider (ISP) Over the past three decades, XMission has evolved from a one-person shop offering basic dialup connections to a leading residential and business services provider.
"When I founded XMission 30 years ago I had no idea it would last this long and make the impact it has," said XMission president and founder, Pete Ashdown. "I owe it all to the great people who helped me build it and the customers who have supported us throughout the years."
Currently, XMission provides residential connections in Utah and Montana, as well as business services worldwide. Services include residential and business fiber connectivity, web hosting, colocation, email, business phone services, and more.
In 2007, XMission became the first Internet service provider in Utah to upgrade to 100% renewable energy. XMission has also earned multiple scores of 100 on the U.S. Environmental Protection Agency's ENERGY STAR certification.
For years XMission has worked closely with Utah nonprofits by donating free web hosting and connectivity to thousands of Utah nonprofits. Additionally, XMission annually sponsors a number of community-based events and facilities, including the University of Utah Science and Engineering Fair, the Utah Museum of Natural History, Craft Lake City, and the Ogden and Salt Lake City Twilight Concert Series.
XMission participates in the U.S. Affordable Connectivity Program (ACP), offering Internet connectivity assistance to qualifying Utah households.