Stuff We Like: XMission 2019 Gift Guide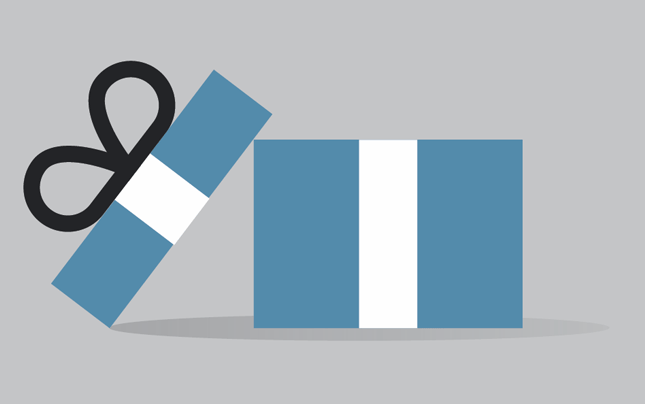 Like most geeks, we love buying and experimenting with various doodads here at XMission. Each year, we assemble our favorites into our annual XMission gift guide to help our customers shop for the tech (and non-tech) enthusiasts in their lives.
Take a look at our staff picks, but please remember to support our fellow SLC local businesses and tireless nonprofits as well!
Michael recommends:
NETGEAR Orbi Tri-band Whole Home Mesh WiFi System with 3Gbps Speed (RBK50) – Router & Extender replacement covers up to 5,000 sq. ft., 2-pack includes 1 router & 1 satellite

If you are looking for a great deal in performance and coverage for your home and wireless devices. I would recommend getting an Orbi Tri-band Whole Home Mesh WiFi System. This is perfect for large homes. 2500+ sq. ft. Very easy to set up and works with your current XMission Internet connection.
Grant recommends:


Kinivo BTC480 Hands-Free Bluetooth Car Kit (for Cars with 3.5mm Aux Input, Magnetic Mount, Dual-Port USB Charger, Multi-Point Connectivity)

Connect your older car stereo to your smartphone via this bluetooth adapter.



Katadyn BeFree 1.0L Water Filter, Fast Flow, 0.1 Micron EZ Clean Membrane for Endurance Sports, Camping and Backpacking

Ultralight water filter solution for hiking and backpacking.



[Upgraded 2019] 1byone Digital Amplified Indoor HD TV Antenna, Amplifier Signal Booster Support 4K 1080P UHF VHF Freeview HDTV Channels, Coaxial Cable Included
Easily add local HDTV channel viewing.

HDMI ARC Adapter, HDMI ARC Audio Extractor Adapter 4K HDMI Audio Splitter with Digital Optical Toslink Coaxial and Analog 3.5mm L/R Stereo Audio for HDTV Soundbar Speaker Amplifier Home Theater
Connect your new HDTV to your older stereo and get great sound.
Jorgen recommends:


Nitecore D2 Charger with LCD Display Universal Smart Charger For Rechargeable Batteries IMR/Li-ion/LiFePO4/Ni-MH/Ni-Cd
This inexpensive charger automatically detects a wide range of battery types. It will change the charging voltage depending on battery type so my AA Ni-MH batteries properly charge at 1.2v while my Lithium-ion batteries charge at 3.7v.

CobraHead® Mini Weeder & Cultivator Garden Hand Tool – Forged Steel Blade – Recycled Plastic Handle – Ergonomically Designed for Digging, Edging & Planting – Perfect for Small Gardening Jobs
This has worked well. On tap roots I'll loosen to the left and right and get even well established weeds. Here's the original, bigger version
Oregon CS1500 18 in. 15 Amp Self-Sharpening Corded Electric Chainsaw
When invasive, poorly maintained or diseased vegetation needed to make way for something new, this little powerhouse did a great job. It came with cutting oil but that went to the recyclers. No need to poison the ground with big oil when there are plenty of vegetable oils such as avocado oil with a very high smoke point. Here's the Oregon Replacement Chain although alternatives are fine.

PC Products PC-Woody Wood Repair Epoxy Paste, Two-Part 12oz in Two Cans, Tan 16333

PC Products PC-Petrifier Water-Based Wood Hardener, 16oz, Milky White 164440
I had an area on my home where the paint had worn and the wood had started to rot. These products and some youtube videos saved me a good amount of time and money. The hardener made the wood feel almost like iron. I used these spreaders for the epoxy.

Homax 5850-10-06 Perfect Bead Caulk Finisher
Surprisingly effective and well designed.
John recommends

PortaPow 3rd Gen USB Data Blocker (Red 2 Pack)
Protect yourself and your devices from malicious charging ports while on the go.


Anker Soundcore Life P2 True Wireless Earbuds with 4 Microphones, CVC 8.0 Noise Reduction, Graphene Drivers for Clear Sound, USB C, 40H Playtime, IPX7 Waterproof, Not for iPhone 11 Series
Very reasonable sound and battery performance for the price. The bluetooth distance is fantastic.


Suptek Aluminum Tablet Desk Mount Stand 360° Flexible Cell Phone Holder for iPad, iPhone, Samsung, Asus and More 4.7-11 inch Devices, Good for Bed, Kitchen, Office (YF208B)
Make your tablet/phone/camera hands-free when working on projects with this easy to attach mount.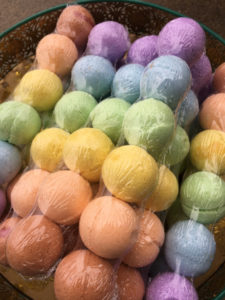 Purring Buddha Bath Bombs—Made in Utah!
This is a favorite Utah company with amazing bath bombs, handmade soaps, and other smell-great care items. Visit their store by Trolley Square or their Etsy shop.
Lindsay recommends

Pet Fit For Life 5 Piece Worms Teaser and Exerciser for Cat and Kitten – Cat Toy Interactive Cat Wand
One of the best life hacks I've found as a cat owner has been discovering my cats go nuts for two things: cat wand toys and worm on a string. In a stroke of brilliant synergy, you can now buy a cat wand with a wriggly worm on the end. Even better—you can also buy extra wriggly worm attachments so you can easily replace the cat toy when your cat inevitably shreds the worm to the four winds.

Yubico – YubiKey 5 NFC – Two Factor Authentication USB and NFC Security Key, Fits USB-A Ports and Works with Supported NFC Mobile Devices – Protect Your Online Accounts with More Than a Password
An indispensable—but easy to use—tool to help further secure access to your online accounts with Two Factor Authentication. Say that your ex might know your Twitter password and you're worried they could login to your account and lock you out—or worse—and you want to add an extra step of security when you log in to your account: with a Yubico key, you can set up your Twitter to only let you log in if you know your password and have the Yubico key in your possession. Yubico's website is very user-friendly and has documentation on how you can set up Two Factor Authentication with a Yubico Key on multiple services.
usb flash drive OTG Eaget V90 usb 3.0 stick 64GB pass h2test Smart Phone Tablet PC pen drive External Storage pendrive
There's a wealth of USB thumbdrives out there, but I've taken a shine to Eaget's creative and functional designs. This dual-type USB 3.0/USB C drive is petite, and the ring makes it perfect to attach to your keys or lanyard — I personally wear it like a ring to make it look like I'm married to a computer.
We all recommend:
Last but not least, the best gift of all for the whole family: residential and business services from XMission! Please give our sales team a call at 801-539-0852 for the latest promotions.
UTOPIA Fiber for the home
Basic and Advanced Web Hosting
Personal Email
VoIP home phone services
…and everything else that XMission sells!
We have a few more guides from previous years here:
2018
2017
2016
2015
Feel free to leave your own recommendations in the comments. Happy Holidays!
(Full disclosure: XMission is an Amazon Affiliate.)






XMission Launches New Smart Device App for Faster Diagnostics Imunify360: XMission's Exciting Shared Hosting Security Enhancement