Stuff We Like: Gift Suggestions from XMission Staff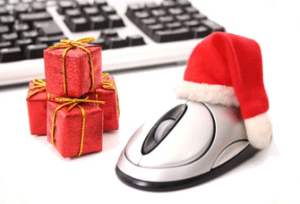 On Black Friday/Cyber Monday, I found myself puzzling over what to buy for my tech-savvy spouse. Should I buy a wifi router? An external hard drive? If so, which one? What brands perform as expected and what should I avoid?
I think I bought my last Belkin router in 2006(!), so I felt quite insecure about making an important, expensive hardware purchase for my household. Fortunately, I have the good fortune of working with smart men and women who know a lot about well-tested, current hardware. Allow me to share some technology (and non-technology) recommendations from our staff for the gift-giving season:
Jace recommends:
"Disconnect allows you to block data tracking, see what companies are trying to track when you you go to certain sites, and provides you statistics of how much bandwidth and load time it's saving you by blocking those requests."
Jacek recommends:
"For new 250MB customers: most routers made in the last year or so will be fine. For WIFI, best speeds, look for 5 Ghz and AC Wireless. Wireless N will only get you 40-50 MB/s. For new 1000MB customers: Any router that is AC1750, AC1900 or higher. Specifically the Asus and Nighthawk. They have the best speeds and best track record."
NETGEAR Nighthawk AC1900 Dual Band Wi-Fi Gigabit Router (R7000)
ASUS (RT-AC68U) Wireless-AC1900 Dual-Band Gigabit Router
Bill recommends:
"It's an adjustable wrench, but without the frustrations of adjustable wrenches. They just plain feel good to the hand. The flat faces don't scratch up round things. My favorite thing in the world."
Knipex 8603180 7-Inch Pliers Wrench
Grant recommends:
"Connect a home computer that's not near your router using electrical outlets for better speeds and reliability than wifi."

TP-LINK TL-PA4010KIT AV500 Nano Powerline Adapter Starter Kit, up to 500Mbps
"Upgrade your home wireless router with this high powered, easy to use and more secure device. Especially necessary if you're a UTOPIA customer."

TP-LINK Archer C7 AC1750 Dual Band Wireless AC Gigabit Router, 2.4GHz 450Mbps+5Ghz 1300Mbps, 2 USB Port, IPv6, Guest Network
"Connect your smoke alarm to your wifi and an app for when you're not at home"

Roost 900-00001 Smart Battery for Smoke Alarms (Single Pack)
"Upgrade your home and office computers with an SSD now they're affordable"

Samsung 850 EVO 250GB 2.5-Inch SATA III Internal SSD (MZ-75E250B/AM)

"Hammocks are a comfy and lightweight option for camping."

Eagles Nest Outfitters DoubleNest Hammock – Red/Charcoal
"Excellent home bodyweight training solution using straps"

TRX Training Home Kit
"Get to your car without slipping even on the iciest of days, or climb a snowy peak in the Wasatch."

Kahtoola MICROspikes Footwear Traction Red Medium
John recommends:
"This drill and driver set is awesome: lightweight, adjustable, fits into tight spaces, powerful enough for larger jobs. You can assemble a server, build a fence, or connect it to your manual coffee grinder"

Dewalt DCK240C2 20V MAX Cordless Lithium-Ion Drill Driver and Impact Driver Kit
"These are slick for showers that take awhile to warm up, saves a ton of water and energy."

Evolve Showerheads SS-1002CP-SB Ladybug Water-Saving Shower-Head Adapter, Chrome Polish
A couple of local ideas:
"Amazing bath bomb from a local business."
Get the Bomb
"The 40oz massive flask is fun!"
Get Equipped
Michael recommends:
"$20 is a cheap way to upgrade the wireless speed possibilities on your laptop. If your laptop does not support ac Wireless speeds this adapter, along with an ac wireless compatible router, will take your speeds to the next level. "

TP-LINK Archer T2U AC600 Wireless Dual Band USB Adapter, 2.4GHz 150Mbps/5Ghz 433Mbps, Support Windows XP/7/8/8.1/Linux/Max OS X 10.7-10.10
Tim recommends:
"This little speaker really pumps out the sound and can even thump bass. Great battery life, simple to use; a solid value for music-anywhere."

Etekcity RoverBeats T3 Ultra Portable Wireless Bluetooth Speaker, CSR 4.0 (Black)

"Ush! Musashi's ghost compels you to wield this sparring sword and engage in intense (simulated) combat with your worst friend or best enemy. Not a toy: Although there are no sharp edges, it is capable of breaking bones and leaving nasty bruises. En garde!"
BladesUSA 1802Pp Martial Art Polypropylene Training Equipment 39.25-Inch Overall

"What's better than 100 live ladybugs? 150 live ladybugs, delivered right to your door! Great for indoor gardeners who want to annihilate pests without harsh chemicals. After these cute assassins devour the undesirables, they fly away or die leaving behind an attractive husk: Functional AND decorative!"
150 Live Ladybugs – Good Bugs – Ladybugs – Guaranteed Live Delivery!
We all recommend:
"Services from XMission! Get connectivity, email, hosting, and much more up and running in time for the holidays. Please give our sales team a call at 801-539-0852 for the latest promotions."
Shared and Advanced Hosting
Home Connections, including UTOPIA
Personal Email
…and everything else!
So, there you have it! A few creative gift suggestions for hard-to-shop-for, tech-savvy friends and family. If you have a tech gift idea for someone and want to run it past our staff, we would love to hear about it. Happy shopping!
(Full disclosure: XMission is an Amazon Affiliate.)






XMission and UTOPIA Upgrade to 250Mbps! Premium and Base Zimbra XMission mailboxes, a tell all