Imunify360: XMission's Exciting Shared Hosting Security Enhancement

XMission's Shared Hosting platform now offers the next level of security using Imunify360. Imunify360 offers multiple levels of protection through an advanced firewall, malware detection, PHP patch management, reputation management, and much more.
XMission includes Imunify360's basic services with its Shared Hosting at no additional charge, plus the option of purchasing powerful web cleanup services through XMission for a low, one-time rate should your site ever get compromised.
What makes Imunify360 such a great service and why is XMission announcing it? These are great questions and we hope that after reading this post you'll be able to understand all the great benefits Imunify360 adds to our Shared Hosting platform.
What is Imunify360?
Imunify360 is a total security solution for Linux web servers that constantly collects and processes public information regarding new attacks, malware, and current intrusions from services all over the world. Using this information XMission is able to analyze incoming web traffic that hits your website. Imunify360's database constantly updates, making it capable of creating custom rules that prevent new malicious attacks.
What does Imunify360 provide to you?

Imunify360 has been deployed across all of our Shared Hosting environments for the last few months and has been providing you with the following protection:
Advanced Firewall defends against all sorts of attacks, including brute force, port scans, DoS attacks, etc. It also works to prevent any unauthorized users from accessing your web server.
Intrusion Detection and Protection System provides a comprehensive set of rules to quickly block known attacks in real-time. Server logs are reviewed and log files scanned, allowing XMission to ban IPs that show signs of attempting to execute malicious activities like password failures and potential exploits.
Malware Detection scans for malware injections and automatically quarantines infected files.
Patch Management and Hardened PHP will keep your server secure by patching all PHP versions against known vulnerabilities. This helps keep PHP running without updating programs.
Website Reputation Monitoring reviews your website against any blocklists and notifies us.
How do you use Imunify360?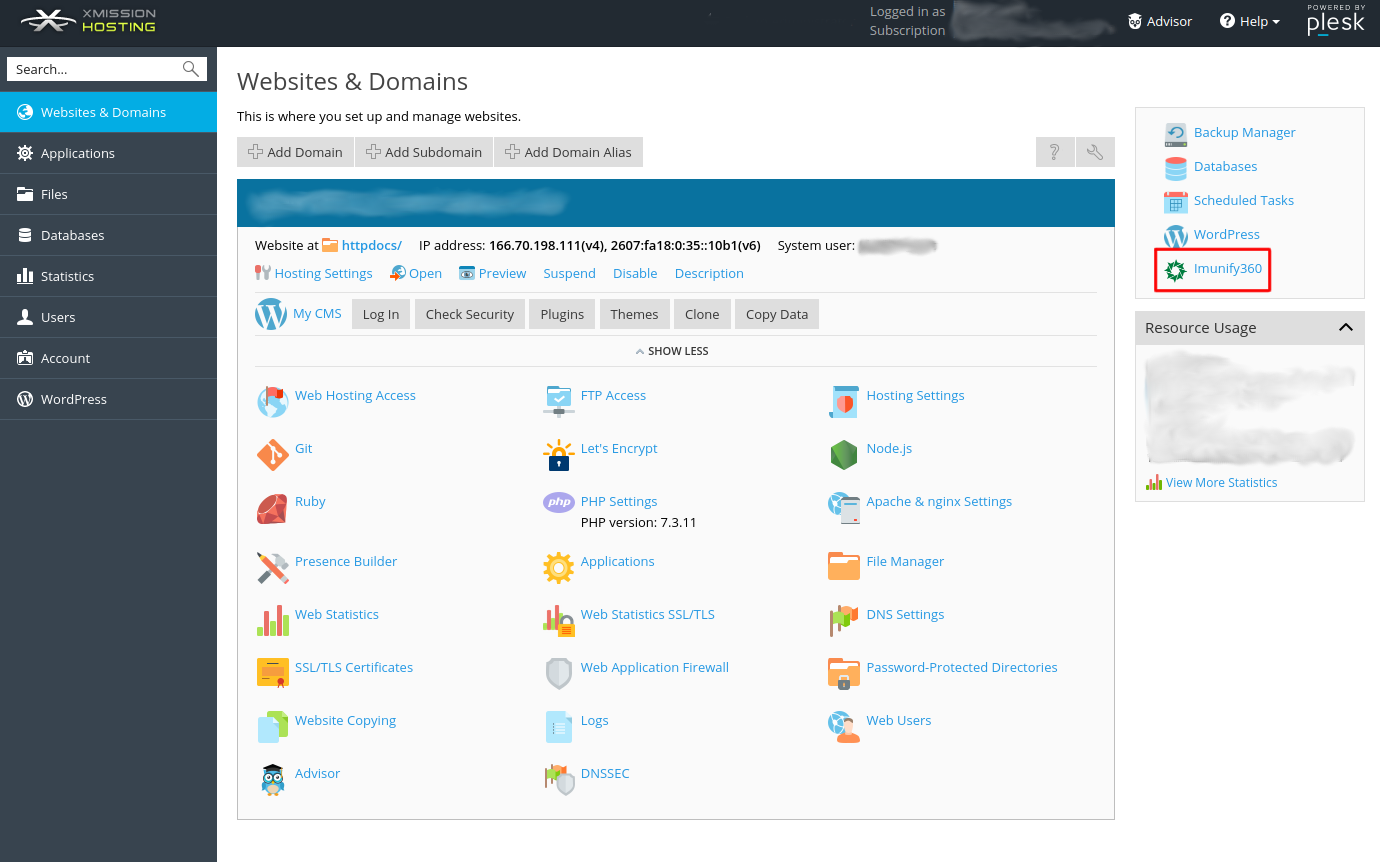 From your Shared Hosting Control Panel Plesk Login you'll have an Imunify360 link located on the top left corner. From the Imunify360 application you are able to view any reported Malicious Files, Scanning history and Proactive Defense reports.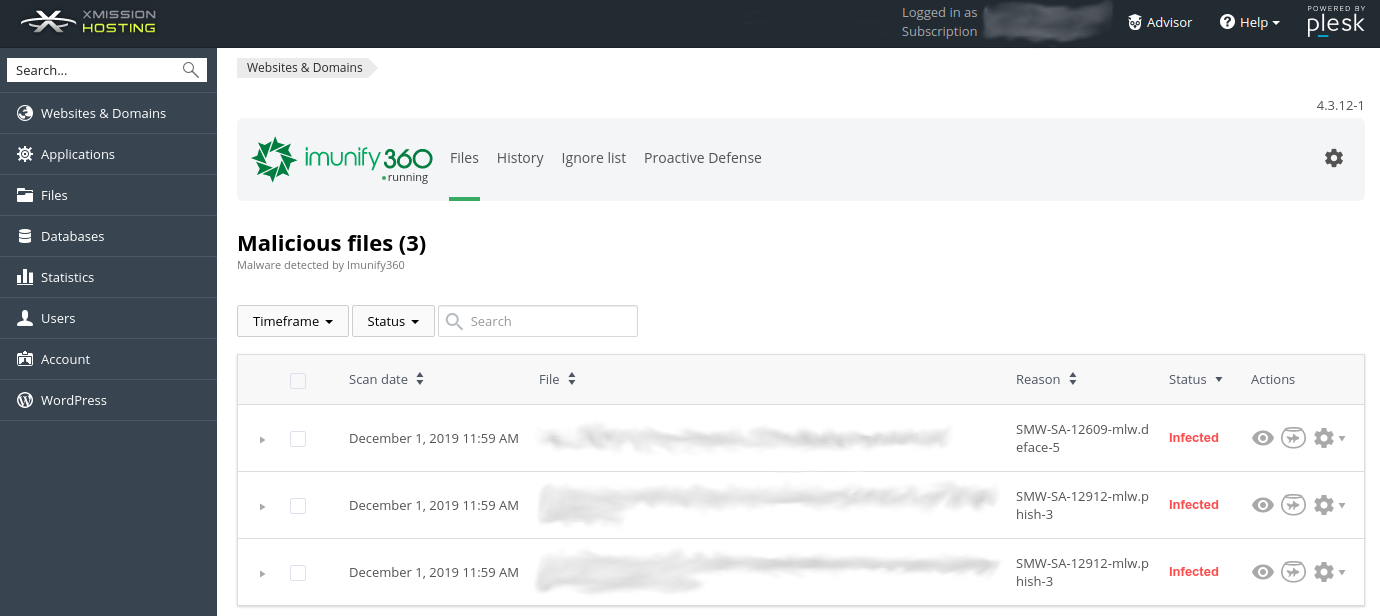 If Imunify360 has found malicious files you'll be able to view the compromise, quarantine or delete the file, or you can ignore the report.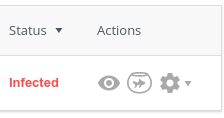 | | |
| --- | --- |
| | Clicking on the "View" icon will pull a snippet of the file and show you the malicious PHP code that is being reported as Malware. This is a read only file so you are unable to edit or remove any content from this view. |
| | The "Quarantine" icon will place the entire file into a private directory and store it for 14 days. During this time frame, you are able to restore, review or attempt to repair any file that has been quarantined. |
| | Using the "Gear" or "Cog" icon you will be able to remove files from the server and from the list of Malicious files. You can also add files to the Ignore List and remove them from the Malicious files list. We recommend using caution when ignoring a file, as it could cause future compromises |
Why did XMission choose to use Imunify360?
After extensive research, we determined that Imunify360 also gives XMission access to a much-needed website cleanup tool that lets XMission scrub and remove injected PHP content or revert infected files to their original status from developer databases. This feature alone saves us time and greatly simplifies things for our customers.
Thanks to the advanced AI learning capability of Imunify360, XMission is able to offer this website cleanup service to customers at a much lower rate than other competitors. For example, Sucuri Web Solutions starts at $200.00 a year. WordFence Site Cleaning works on WordPress alone and is a $179.00 one-time fee. XMission is able to offer customers website cleanup services for a one-time fee of only $65.00, nearly half the price of our competitors.
How does the site cleanup work?
Malware Cleanup reduces the loss of site files and broken web links. When the site cleanup runs it backs up a contaminated file, trims a file when it can, or will quarantine instead of removing it. This allows us to do a quick restore if your website stops working.
During cleanup what does Imunify360 look for?
The cleanup engine will discover and perform a cleanup for all content that could be considered malicious, such as web-shells, backdoors, phishing pages, virus injections, doorways, droppers, miners, uploaders, etc.
With Imunify360's Proactive Defense, we are usually able to stop malware before it can even hit your website. Today, PHP is the most popular web development language, as CMS Applications such as WordPress, Joomla and Drupal require it. Most of these content management services have security flaws through the use of insecure plugins and custom scripts, or a dashboard that is not kept updated to the latest version.
Hackers mainly focus on attacking those applications. If an insecure plugin or the dashboard version is out of date, skilled bad actors can add only a few lines of code and completely take over your site. Imunify360 scans all activity in and out of the hosting server real-time and analyzes the PHP code. Within milliseconds it is able to stop malicious code from being executed, thereby keeping your site and our servers secure.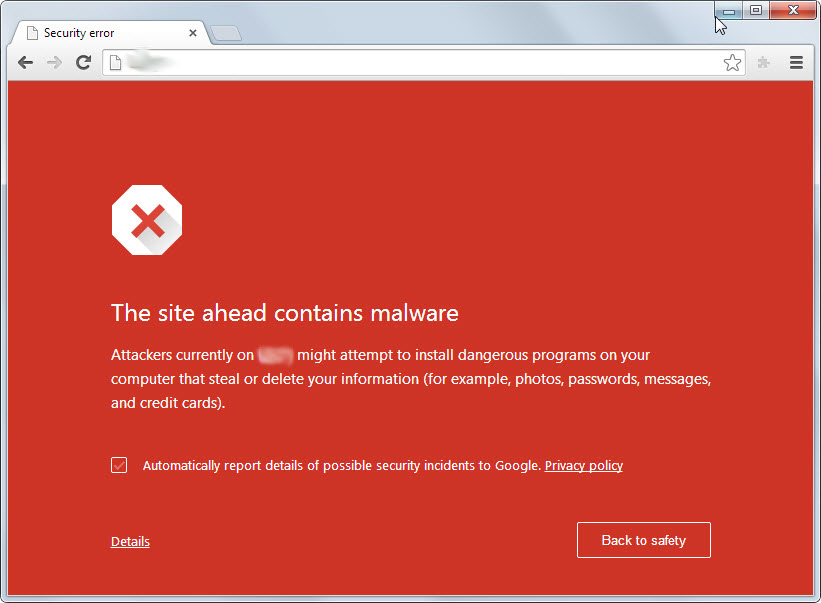 Imunify360's Reputation Management analyzes your website daily to determine if your site had been blocked by Google or a number of other services. We do this to help prevent your business from losing valuable time online. XMission will be able to notify you if you are added to the Google blocklist as a site that distributes malware. Once you have been notified or you visit your site and see the above image, you will want to follow Google Safe Browsing documentation.
We hope that after reading this you are as excited about this new Shared Hosting enhancement as we are. XMission is striving to bring you the best experience available for your hosting needs and we ask if you have any questions or concerns please reach out at 877-964-7746 / 801-539-0852 or email support@xmission.com.






Stuff We Like: XMission 2019 Gift Guide PHP Support and WordPress Version