Stuff We Like: 2016 XMission Holiday Gift Guide
Once again, our staff has compiled a list of gift recommendations (both tech-oriented and non-tech) for those folks on your gift list that leave you scratching your head at the last minute. In addition to the gifts listed below, we also hope that you will support our fellow local businesses as well as our friends in the nonprofit community.
Pete recommends: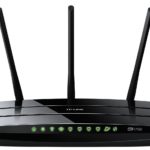 TP-Link Archer C7 Wireless Dual Band Gigabit Router (AC1750)

"Very powerful and runs OpenWRT as well. All the wireless you need for about 2000 sq/ft of coverage."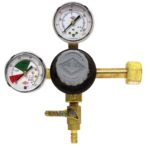 Home Carbonation System (1 of 3)
Taprite T742HP Double Gauge Mixed Gas Regulator

"Carbonate liquids at home for pennies in comparison to the commercial carbonation units. You'll need a CO2 tank, but you can get those from local air/gas/welding supplies for about $100 for a filled 20lb."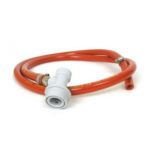 Home Carbonation System (2 of 3)
5/16″ Gas Line Assembly – Ball Lock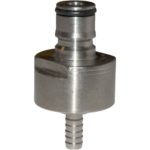 Home Carbonation System (3 of 3)
Stainless Carbonation Cap with 5/16″ Barb Ball Lock Type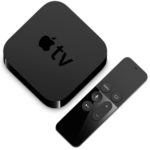 AppleTV 4
"I dumped my satellite and went complete streaming with this and Hulu +, HBO Now, and Netflix. Also runs Plex, which is great for your own libraries of videos. A great option for UTOPIA customers!"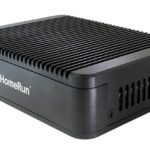 SiliconDust HDHomeRun EXTEND.FREE Broadcast HDTV (2-Tuner)

"Use this in combination with the AppleTV app 'Channels' to get live over-the-air TV to your AppleTV."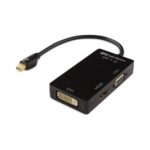 Cable Matters Mini DisplayPort (Thunderbolt™ 2 Port Compatible) to HDMI/DVI/VGA Male to Female 3-in-1 Adapter in Black – Supporting 4K Resolution via HDMI

"Nice 'all in one' video port adapter for Thunderbolt 2/Display Port laptops."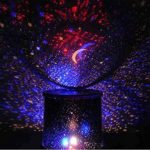 HuaYang Chic Design Star Sky LED Night Light Projector Lamp Decoration Best Gift(Random Color)

"Kid room star show"


Grant recommends: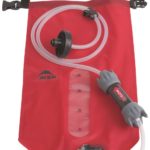 MSR AutoFlow Gravity Filter

"Gravity fed water filter for your outdoor adventures. No more need to pump endlessly."

Anker PowerCore+ mini, 3350mAh Lipstick-Sized Portable Charger (3rd Generation, Premium Aluminum Power Bank), One of the Most Compact External Batteries

"Small and lightweight backup battery for your smartphone while on the go."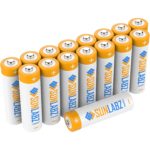 SunLabz AA 1000mAh NiCD Rechargeable Batteries (16 Pack)

"Go rechargeable to save money and help the environment."


Lance recommends: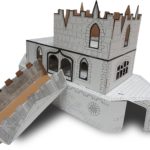 Critter Castle (Knight's Castle) (3 Story Knight's Castle)

"Do you treat your fur baby like a king? Get them the castle they deserve from Critter Castle. Easy-to-assemble cardboard playground that will take up a large amount of space that most of us don't really have to spare. Don't wait, get one now!"


John recommends: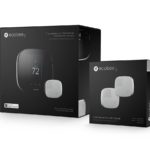 EcoBee3 Smart Thermostat, Wi-Fi w/ Remote Sensor (x3) – Smarter Bundle

"Ecobee3 smart thermostat with extra remote sensors so you can tell what is going on in all the rooms."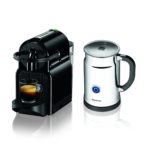 Nespresso Inissia Espresso Maker with Aeroccino Plus Milk Frother, Black

"Nesspresso Inissa with the Aeroccino Frother. Makes a tasty espresso shot in just 25 seconds, top with frothy hot milk and start your day!"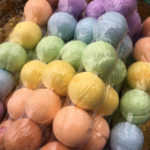 Bath Bomb!
"Bomb your bath! Purring Buddah scented bath bombs and more."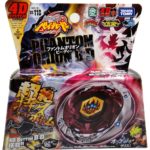 Takara Tomy Beyblade BB-118 Phantom Orion B:D 4D System

"What kid doesn't love massive battles between metal spinning tops? Tomy Takara brand is the original and commonly have a heavier total weight resulting in better spin longevity and extra punch to knock opponents out of the ring."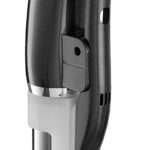 Gourmia GSV140 Immersion Sous Vide Pod 1200 Watts 2nd Generation Circulator Precision Cooker Ergonomic Sleek Designed Digital View While Cooking Black 5 gallons Includes Gourmet Recipe Book

"Pamper your inner-cook with the latest in affordable sous vide cooking tools."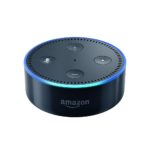 All-New Echo Dot (2nd Generation) – Black

"On sale for a limited time. I like that it integrates with the major brand smart thermostats. I ordered three yesterday."


Mandy recommends: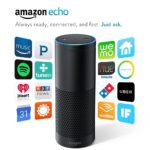 Amazon Echo – Black

"Voice activated speaker. I can play music hands free which is very handy especially while doing the dishes. The sound quality is really good for a small speaker, plus it integrates with a number of smart devices that I plan on taking advantage of this coming year."


Michael recommends: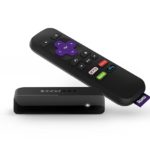 Roku Express

"Affordable, easy to use, and streams in 1080p. The perfect gift for anyone wanting to turn their TV into a Smart TV!"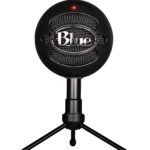 Blue Snowball iCE Condenser Microphone, Cardioid – Black

"Record podcasts, add a narration to that family vacation video, or use to record a voice over for your YouTube series."


Lina recommends: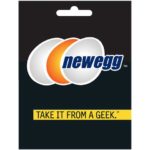 Newegg Gift Card
"Perfect for when that special someone is looking to build a computer, but you have no idea what they need or want."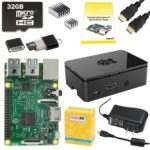 CanaKit Raspberry Pi 3 Complete Starter Kit – 32 GB Edition

"Great for people who are interested in getting into Linux based systems. It's physically much smaller than a PC, incredibly affordable, easy to set up, with loads of support articles and tutorials on the web."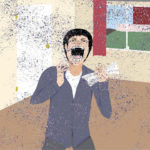 Glitter Bomb
"For when you pull heckin' Steve for your Secret Santa at the Christmas party, but we all know he's the one who has been stealing lunches out of the breakroom. Heckin' Steve."


We all recommend:
"Residential and business services from XMission! We have the perfect gift for every techie on your list. Please give our sales team a call at 801-539-0852 for the latest promotions."
Basic and Advanced Web Hosting
UTOPIA Fiber for the home
Personal Email
VoIP Phone Services for the home
…and everything else that XMission sells!
We hope you enjoyed our suggestions! If you need additional ideas, please check out last year's guide as well. Feel free to leave your own recommendations in the comments. Happy Gifting!
(Full disclosure: XMission is an Amazon Affiliate.)






Buy Zimbra Talk licensing this December and save 25% ! Media Release: XMission Receives Perfect Score on Energy Star Certification from U.S. EPA