Resellers, ISPs, and BSPs Love White Label Zimbra Infrastructure with XMission
As a reseller or BSP, you need to provide a customized email solution for your clients but don't want the hassle, expense, and technical burden of running your own mail servers. Or perhaps you are simply tired of managing your existing email infrastructure and need out?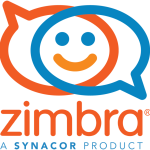 The solution is simple. Satisfy the needs of your customer base while generating revenue for yourself with XMission's white label Zimbra Collaboration service. Designed for resellers, technical consultants, ISPs, Zimbra BSPs, VARs, and membership organizations, this program brings the powerful Zimbra Collaboration and email platform to your customer base instantly. Leverage our technology, hardware, and proven expertise as a leading email service provider to compete in the market place.
How it works
The process is pretty simple to get going. Once you begin your relationship with XMission we guide you through the steps to hit the ground running.
– We setup the hardware and manage the licensing inside the XMission Cloud
– The login and webmail pages are branded with your logo
– You have easy administration over all your end user domains
– Sell Zimbra hosting to your customer under your own brand. Your customer is your customer, always.
– You bill your customer according to your set rates affording you a healthy margin
– Advanced technical support is always available
– Access to technical articles, blog content, email templates, and marketing materials
– Technical training available for your team
– Sales training. Plus, our Zimbra Sales Engineer will assist with the heavy lifting to help you close accounts
– No risk! Try it before you buy it. We educate you on the end user and domain administrator experience
Benefits of Zimbra
Scalable
Need 50 or 50,000 mailboxes? No problem! XMission's Zimbra architecture is built to scale rapidly and efficiently. You will not outgrow this platform.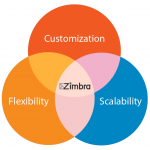 Customizable
Based on open source, the Zimbra backend includes a robust API allowing for easy integration of external systems such as Salesforce, Webex, and many more. Customers can pick and choose the features and services they want for their customer base with custom class of service settings.
Flexible
There are two account types to choose from: Basic and Professional. This allows your customers to mix and match based on needs and price sensitivity.
Benefits of Reselling Zimbra:
– Reduce risk and minimize costs
– Increase your revenue opportunity, gain new customers, and enter new markets
– Enhance your solution portfolio and add value to your client relationships
– No licensing to buy, ever!
– Dedicated private or diversified mail cluster options—all with your brand
– Backed by a highly-skilled support staff of Zimbra experts, 24/7/365
Zimbra provides a consistent and predictable software upgrade and release process so you can count on the platform meeting end user needs now and into the future.
Why partner with XMission for Zimbra Infrastructure:
– Zimbra Gold Partner since 2008
– Proven hosting of critical email services for thousands of businesses since 1993
– Stellar 98% first call resolution for Zimbra support
– Customizable Zimbra environments
– We value and respect your privacy and that of your customer
– We are making the Internet a better place by taking on spammers in court. Already resulting in a reduction in spam which directly benefits your customer base
– We own the datacenter, manage our network, own the infrastructure, and we don't outsource our staff
– It keeps getting better. Benefit from selling other XMission products and services at healthy margins as part of our Channel Partner program
Be happy

Here is what one partner, a Zimbra BSP, has to say about XMission:
"It's a pleasure doing business with you. My only regret is that we didn't move our hosting to you sooner instead of struggling to manage it ourselves."

Get started today! 
Contact John Webster via john@xmission.com, toll-free 877-964-7746 x 105, or direct 801-303-0805 to learn more about Zimbra Infrastructure and how your business can utilize it to build revenue.
John Webster,  XMission Email Product Manager and Zimbra evangelist, has worked at XMission for 20 years doing his favorite thing: helping companies communicate with customers through technology to grow their business. When he's not uncovering Zimbra's secrets you might find him in our beautiful Utah mountains.  Connect with him on LinkedIn today!






XMission Proudly Sponsors BSidesSLC 2016! XMission Unlimited Hosting Control Panel Upgrade