Channel Partner
XMission Channel Partner Program
XMission Channel Partner Program
Grow your revenue base, add credibility, expand your market, and keep your customers happy by joining the XMission Channel Partner Program.
Increase revenue
Go deeper with your existing customer base by offering them necessary business Internet tools. You even earn commission on your own services with XMission.
Add credibility
Partnering with an established and trusted Internet solutions provider like XMission adds value and credibility to your portfolio.
Expand your market
Reach a wider market base and extend revenue opportunities with products that include:
Cloud Services
Colocation
Hybrid Cloud Services and Colocation
Unified Email and Collaboration
Business Phone Services, including Hosted PBX and SIP
Fiber Optic, Ethernet, and MPLS Services
Unlimited Shared Hosting
Happy customers
Well-supported customers are happy customers. Choose to pass off first-tier support to XMission, or maintain more control by managing first-tier support yourself and escalating advanced support to your team at XMission. Either way, XMission backs you up and meets your clients' needs.
Contact channel@xmission.com or call John at 801-539-0852 to get started today!
Call toll-free
1-877-964-7746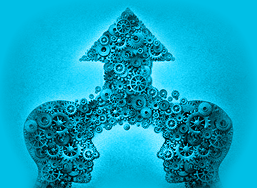 "We at ProTel Networks have found XMission to be a reliable, committed and dedicated partner that is able to reach outside the box and bring that little extra special something that is often needed when trying to meet a customers needs. XMission's service support team is prompt, friendly and knowledgable. Could not ask for a better group to partner with."
-Dave Glissmeyer, ProTel
Internet Services Since 1993
Trust our professional support team to keep you connected around-the-clock. We'll take care of your systems so you can focus on what you do best: caring for your customers.
XMission offers a full set of business services including web hosting and colocation, unified email and collaboration, business phone services, and nationwide connectivity.
All XMission services run on a sophisticated network backed by expert technical support, available 24/7 via phone, email, or live chat.
Your customers want Cloud
Take advantage of Cloud Services revenue opportunities, and take better care of your clients, by relying on a trusted service provider like XMission.
Channels make money
Industry insiders estimate that indirect sales account for nearly 70% of tech industry revenue. XMission Cloud services create opportunity.
Service that always works
XMission offers a high-availability infrastructure backed by an experienced staff on an amazing network. You save time by having fewer support hassles and more happy customers.

"XMission always helps us out. Their expertise, experience and level of service exceeds anyone else in the marketplace. As a result, we've highly recommended them. So, the channel partnership is a natural! It broadens our markets, shores up our customer relationships, and we don't have to foot the bill for all the expensive equipment, bandwidth, and support. It's a win-win."

- Loretta Gale
infobytes.com