Google Fiber in Salt Lake City.
Please note: As of January 1, 2017, XMission no longer sells DSL services.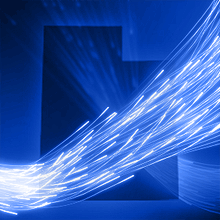 Today Salt Lake City and Google announced at an invite-only event that Google Fiber would be deploying in Salt Lake City. I have written about this previously, but I thought it was important to reiterate my and XMission's position on this.
Google Fiber coming to Salt Lake City increases competition to a point. CenturyLink's options in the two houses I have owned in Salt Lake City were 1.5Mbit and 3Mbit. Speeds below 10Mbit are pathetic in 2015. True, it is all that some people need, but it shouldn't be all that people can get. Comcast is another option and provides faster speeds, however they utilize this speed monopoly to violate net neutrality and hold entities like Netflix over a barrel because they compete with Comcast's video product.
Google promises gigabit out of the box, and when fiber is deployed, this is not hard to provide. It will be symmetric, 1 gigabit download, 1 gigabit upload. CenturyLink has been heavily advertising gigabit for some time now (most likely in a preemptive strike against Google), but I have yet to meet anyone who actually has it. Word is that the Daybreak development is getting service. If your house is in Salt Lake City proper and you have CenturyLink gigabit, I'd like to talk to you.
Here's where it breaks down for me: the Google Fiber network is closed to anyone else. Google will not allow any other ISP to utilize the network to service customers. I think the core reason here is that the network itself is not profitable to Google. However, your Internet usage is. Having a mainline into your home gives Google an unprecedented advantage for an advertising company, of which in spite of their many ventures, is still their core business.
Salt Lake City may rejoice at finally getting widespread gigabit, but this may sour as Google aquires more customers and their service declines. If Google turns Comcast/Time-Warner and devolves to a hated entity in a decade, there will be no other choices to challenge them. If they retain service levels and make their customers happy, they'll be the only access provider who has attained mass and done so. This goes back to the reasons that AT&T was broken up by the Reagan administration. Robust competition is always a better route than depending on a single entity.
I will buy Google Fiber because I want gigabit to my house. Everything I and my family does will be encrypted and sent through XMission though. This is a service that we will soon open up for anyone on the Internet who values their privacy. XMission will encourage customers in Salt Lake City to dump their DSL service and get the free Google Fiber 5Mbit service. We will have products to facilitate this and retain your privacy.
City infrastructure is non-discriminatory; it benefits everyone, not just neighborhoods where it is profitable. City infrastructure doesn't prefer one commercial service provider; it should be open to all. My preference is that fiber optics are city infrastructure. I believe that this is where we will eventually end up, but it will take decades for the USA to realize it. In spite of my lobbying, the Salt Lake City government is far from realizing it.






Netflix Ultra HD 4K now available to XMission subscribers! Zimbra Server Admin Tip: Mailbox Password Migration and Server Settings Comparison