Resources for your WordPress Website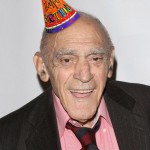 I've covered how to set up WordPress and how to edit your site content in previous articles.
Today's installment of All Things WordPress is your definitive resource list of where to find just about everything you could need to get your WordPress site looking great and working perfectly. Refer to this handy guide for setting up your new site, updating your existing, or pass along to your nephew's best-friend's former roommate who was supposed to have your site done 3 months ago.
If you feel overwhelmed or perplexed by any part of setting up and running your website, the great news is XMission can help you with any or all of it! XMission Professional Services can consult, retrofit, upgrade or completely create, launch and manage your online endeavours. The XMission team has more combined years of experience than Abe Vigoda has had birthdays!
Website Template
The template is the layout structure of your website. You can choose an existing template, modify a template, or create a new one.
WordPress Themes
Free: WordPress Theme Directory
Paid: ThemeForest WordPress Themes
Do it yourself
• Logo inspiration at dribbble
• Sandbox your layout at wireFrame|cc
• Explore and generate color schemes at Kuler
Images and Fonts
The web is a visual media; utilize that fact with imagery and a nice type-face.
Images, Photography, Patterns
Free: freeimages, freepik, rgbstock
Paid: 123rf, BIGSTOCK, dreamstime
Online photo/image editing: PIXLR, SumoPaint
Backgound patterns: Subtle Patterns, Patternizer
Fonts
For web: Google Fonts
For PC / Mac: DaFont (free), MyFonts (paid)
Converter: Font Squirrel
Functionality & Security
Need smarts for your website functionality? A plethora of plugins for WordPress means useful widgets are just a few clicks away.
WordPress Plugins
WordPress Plugin Directory – all the plugins
Auto ThickBox Plus – automatic image lightbox
Super Socializer – share posts on social media
Monetization
Adsense – get display ads from Google
AdRotate – display ads in WordPress
Security
SI Form – Forms with captcha to eliminate spam
Captcha – Stand-alone captcha
Limit Login Attempts – Prevent brute-force hacks
In summary, if you set up a WordPress website through XMission, you have a lot of help available to make your site awesome: this blog, the resources listed above, and the XMission Professional Services experts ready to help consult, build and/or execute your website needs.
Any questions about this post, XMission services or WordPress in general? Comment on this article and I'll respond!






Who Still Needs Colocation? Mail servers love Zimbra licensing. XMission makes it easy.