Salt Lake Valley Science & Engineering Fair = Kids Doing Really Cool Stuff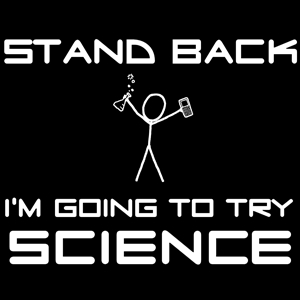 You may recall that last year, XMission sponsored the Craft Lake City Science & Technology Building as well as SLC Mini Maker Faire. Because many of our local innovators cut their teeth in school science fairs, XMission is very excited to once again sponsor the Salt Lake Valley Science and Engineering Fair (SLVSEF), March 20-22 at Rice-Eccles Stadium.
As part of our ongoing commitment to science and technology education, XMission supports the fair through sponsorship, in-kind donation, and volunteer hours.
Pete Ashdown, our president and founder, has served as a Fair judge for over five years, and awarded the coveted XMission Technology Award to students who best demonstrate creativity in utilizing the Internet for either research or as a presentation element. Last year Melissa Ivie of Entheos Expeditionary Learning won our award with her impressive project "Networking Nuances: Implementing a Microcontroller Version of the 802.3 Protocol."
According to SLVSEF, this annual science competition, "stimulates students' interest in science and technology while simultaneously promoting the development of communication, decision making, evaluation of alternative solutions, and critical thinking." This year's fair includes 500 projects from 706 students in grades 5-12.
Five projects from the fair will move on to the Intel International Science and Engineering Fair (Intel ISEF), the world's largest pre-college science fair. Each May, more than 1400 students from over 40 countries gather to compete for $3 million in internships, grants, science equipment, and prizes, including the grand prize—a $50,000 college scholarship at this fair.
What was your science fair project when you were a kid? Mine involved the killing of houseplants and went nowhere (except the trash can). Check out the SLVSEF website and support them. These projects will blow your mind.






Six Strikes, CISPA, and the Assault on American Privacy 8 Easy Steps to Integrate Zimbra with MS Outlook 2013