An ISP That Believes in the Constitution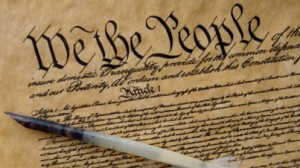 Recent actions by American technology companies have been disappointing to watch. For 17 years of XMission's operation, we have consistently fought for the freedom and privacy of our customers. On many occasions, our customers have been attacked by individuals or groups who disagreed with what they were saying
or publishing. Threats of legal action, unfounded claims of illegality and copyright, network attacks and demanding we agree with their judgment are all tactics that have been used over and over. I and the staff of XMission have turned back them all.
In addition, I have stood against attempts to censor or restrict the Internet by state and federal governments by advocating for the protection of the open Internet. In spite of my recent candidacy as a Democrat running for U.S. Senate, I have found overwhelming non-partisan support for keeping the fingers of government out of controlling, censoring, or monitoring the Internet.
Protecting American constitutional rights is not the same as harboring illegal activity. XMission has repeatedly cooperated with law-enforcement provided we are served with a proper warrant, signed by a judge, that is specific in demand. I do not support wholesale spying on my network, nor will I ever. I would rather shut down XMission than allow the government to use it as a tool for violating privacy otherwise guaranteed under the Fourth Amendment.
While some ISPs cower at threats, XMission stands against them. While some seek to control or censor the Internet, we fight to protect its freedom. Through transparency, there is accountability, and the Internet remains a unique technology for revealing despotic and despicable acts. It should be protected. As one of the few, if not the the only remaining American ISP that believes this, I ask you to consider our services and support XMission. If you are already an XMission customer, thank you.






U.S. Call Center Support Better and Growing XMission Sponsors the 2011 Salt Lake Valley Science & Engineering Fair