Now serving up Zimbra 6.0.4 email and collaboration suite!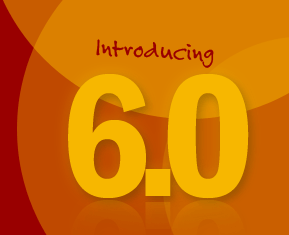 You likely noticed something a bit different about your Zimbra email and collaboration tools. That is the new Zimbra 6.0.4!
XMission's Hosted Email users receive the following new features and benefits:
Tabbed email compose – This is one of our favorites here at XMission. Compose a new email, and then create or search for a second email at the same time in a new tab. This eliminates the need to save and retrieve drafts of emails.
Three-pane reading view – If you prefer to have your reading pane on the right side of the screen instead of the bottom, you will love this feature. Enable this feature from the View option on the main toolbar.
Calendar fish-eye view – Mouse over a calendar item for a summary of the calendar item. This will save you the hassle of clicking on individual items for details.
Read receipts – Love them or hate them, read receipts do ensure that your mail reaches its target destination. With a simple preference configuration, you can verify if someone has opened and read your email. You can access this feature from the Preferences > Mail folder.
Existing email filters – Run filters over existing emails to delete, flag, or organize them after they have arrived.
Manage shared items – A new interface allows you to better monitor the email, calendar, and folders you have shared with others, as well as those shared with you.
Streamlined management tools – This Zimbra 6 offers even more control for the domain administrators such as mandatory spell check and much more. Log in and see the new features!
There are even more new features than we can quickly list here. We would encourage you to log in and see them for yourself!
Zimbra clients should try the web interface or the free Zimbra Desktop application for additional usability.
Let us know what you think. If you have something else you want to see on Hosted Email, please tell us about that too.
If you need email and collaboration services for your business contact our sales team. XMission has solutions for an office of 2 or 20,000.






Adobe offers advice on avoiding new Reader attack Announcing XMission Voice for Business