Announcing XMission Voice for Business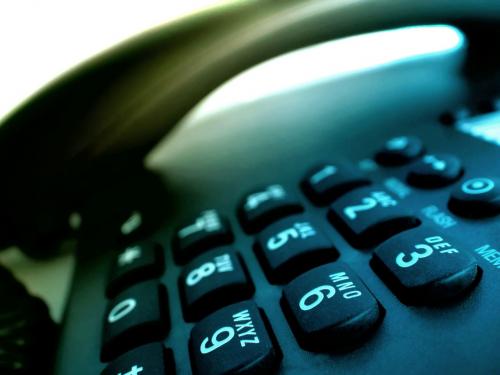 We are pleased to announce XMission Voice for Business. Currently providing competitive residential voice services, XMission expands the same reliable advantages into the business market.
Many businesses hope to lower costs without reducing quality. XMission's SIP trunking helps you realize substantial savings by replacing expensive PRI lines and long distance plans, all without compromise.
No need to sink resources into a costly new phone system – XMission Voice for Business works with most existing business telephone systems utilizing VoIP (Voice over IP) technology. XMission staff will assist with the initial hardware setup and necessary configuration. You will not see any interruption in service; plus, your phones will work as reliably as they always have.
Virtually all IP-based PBX phone systems support XMission SIP services or we can provide an affordable gateway device compatible with most office PBX systems. This means your business can transparently manage SIP calling on your existing phone system while maintaining the same functionality such as call routing, voice mail, interactive voice response menus and conferencing without additional training or downloads.
XMission can deliver voice alongside Internet on a single circuit; or based upon your networking needs, over a secondary data connection. With XMission SIP, call traffic can be prioritized with minimal impact on your office Internet connection. We can optimize your network for call volume and call quality with a variety of the latest industry standard codecs.
Benefits:
Single bill from XMission
Proven support staff for all your Voice, Data, and Hosting needs
High value, low cost using Voice over IP (VoIP) for local and long distance calls
Reduce recurring cost of separate Public Switched Telephone Network (PSTN) and data circuits
Consolidate voice and data over a single Internet connection
Maximize ROI by utilizing the phone system you already have in place
Little or no up front costs, realize savings almost immediately
Call me, John Webster, (801-303-0805 or toll-free 877-964-7746 ext 105) for a free audit of your current phone services to see how much money XMission can save you.
Talk to you soon.






Now serving up Zimbra 6.0.4 email and collaboration suite! Introducing Stackable: XMission's Hosting Service for Developers