Stuff We Like: 2018 XMission Gift Guide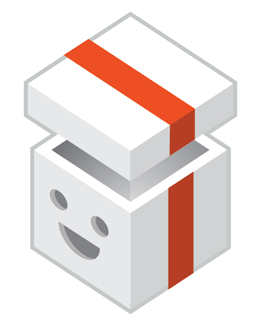 Obviously, we spend a lot of time on the Internet, so our staff loves helping Santa choose the right gifts for technical (and not-so-technical) friends and family members. We hope these ideas get the consumer juices flowing in your festive brains. While you are feeling generous, please show some love to our fellow local businesses and nonprofit organizations!
Pete recommends:
USB C to Lightning Cable, Metrans USB 2.0 Type C to Lightning Sync &Data Cable Cord for iPhone iPad Connect to Macbook Pro 2016, MacBook 12-inch and other Type-C Devices(6.6FT,Gray)
"Useful for the iPhone 8, X, XS, and XR for fast charging from a USB C port. Charges these models to 50% in 30 minutes. Durable and cheaper than Apple's equivalent cable."
Top Greener TU1152QCAC3 USB C Outlet, 36W Quick Charge 3.0 USB Wall Outlet with Type-C USB, for Samsung Galaxy, LG G5, Nexus 6, iPhone X / 8, Interchangeable Face Cover, 3.3ft USB-C Cable Included
"Get rid of the wall bricks and chargers and plan for the future with a standard USB outlet and a USB C outlet. Works well with the aforementioned USB C to Lightning Cable."
Masterbuilt 20071117 30″ Digital Electric Smoker
"Smoke everything from beef to cheese. In other words, make them 100x as delicious. Great for the carnivore in your life."
Atari Flashback 8 Gold Console HDMI 120 Games 2 Wireless Controllers
"Tell your grandkids to get off your lawn with the games that God programmed for Moses. Works with HDMI TVs as well as Atari Paddles (find them on eBay) to properly play Kaboom!"
Lance recommends:
Kodiak Cakes Pancake On the Go High Protein Snack, Buttermilk and Maple, 2.15 Ounce (Pack of 12)
"Need breakfast but too busy? These are great on the go! Just add water. Locally made, very simple, and soooooo good!"


iRobot Roomba 675 Robot Vacuum with Wi-Fi Connectivity, Works with Alexa, Good for Pet Hair, Carpets, Hard Floors
"This is an amazing tool especially if you have pets! It does a great job, I don't have to vacuum anymore!"


Energizer Ultimate, Li 9V-2 Emod

"Avoid those annoying low battery beeps with 10 year 9v batteries for smoke detectors."

EBL 16 Pack AA 2800mAh Rechargeable Batteries with Battery Storage Case
"Power those remotes and other devices with rechargeables to save money and the environment. The higher mAh rating is better."
Biofreeze Pain Relief 360 Spray for Arthritis, Cold Topical Analgesic, Fast Acting Cooling Pain Reliever for Muscle, Joint, and Back Pain, Colorless Formula, Pack of 2, 4 oz. Bottles, 10.5% Menthol
"Spray for Arthritis, Cold Topical Analgesic, Fast Acting Cooling Pain Reliever for Muscle, Joint, and Back Pain, Colorless Formula, Pack of 2, 4 oz. Bottles, 10.5% Menthol. Excellent topical pain relief."
Balega Blister Resist Quarter Socks For Men and Women (1 Pair), Mink/Grey, Large
"High performance athletic quarter socks blend natural mohair and Drynamix for blister prevention and great comfort for hiking or simply all day on your feet."

Greenworks 20-Inch 12 Amp Corded Lawn Mower 25022
"No more messy gas, oil, and smoke from a 2 stroke gas motor. Quiet mowing and no Winter maintenance needed. Better for the environment."
URPOWER Real Bamboo Essential Oil Diffuser 300ml Square Ultrasonic Cool Mist Humidifiers Aromatherapy Diffuser with Waterless Auto Shut-off, 7 Color LED Lights and 3 Timer Settings
"Square Cool Mist Humidifiers Running 10 Hours Aroma Diffuser for Essential Oils with Waterless Auto Shut-off, 7 Color LED Lights and 3 Timer Settings. Humidify and provide aroma therapy for your home."
Rosalie recommends:
2 Slice Darth Vader Toaster, with Extra Wide Slots
"A good toaster and novelty display of how dark your soul really is."


Serenity by Bucket – Star Wars Darth Vader Parody – 12″ x 9″ Gallery Wrapped Canvas Bathroom Wall Art
"A delightful addition to any room with a toilet"


Human Creations EnergyFlux Enduro Rechargeable Hand Warmer 7800mAh / USB Portable Charger Power Bank Battery Pack with 55lm LED Flashlight (Green)
"Love these hand warmer / battery charge packs with flashlight. Keeps you warm, in the light, and saves your phone when on the road."


Sunco Lighting 10 Pack PAR20 LED Light Bulb 7 Watt (50W Equivalent) Flood Dimmable 2700K Kelvin Soft White, 470 Lumens, Indoor/Outdoor, 25,000 Hrs, Accent and Highlight – UL & ENERGY STAR LISTED
"Replaced the 50 W halogen bulbs in the recessed can light fixtures at home with these 7W LED equivalent bulbs, also dimmable! Great quality light. Come in multiple Kelvins."


Four Sigmatic 10 Mushroom Blend – Lions Mane, Reishi, Chaga, Cordyceps, Enoki, Maitake, Shiitake, Tremella, Meshima, Agaricus Blazei – Dual-Extract Superfood Mushroom Powder – 60 gram – 30 servings
"Mushrooms are gaining popularity. This blend tastes great in my morning coffee."


BSN N.O.-XPLODE Pre-Workout Supplement with Creatine, Beta-Alanine, and Energy, Flavor: Caffeine Free Fruit Punch, 30 Servings
"Great pre-workout for those who don't tolerate caffeine very well."


Moonvvin Pump Air Wedge Alignment Tool Inflatable Shim Air Cushioned Powerful Hand Tools (2 PCS)
"Need an extra hand working on that home project? These are super easy to use, fit everywhere, and can even be used to help open your car door without damage. I've used them when installing windows, cabinets, shelving, and more."


Dexas MudBuster Portable Dog Paw Cleaner, Medium, Blue
"Have a new puppy at home and she likes to play in the dirt. This gadget works well for cleaning muddy paws. Just dry their feet well after the wash."


Silicon Power 1TB SSD 3D NAND A55 SLC Cache Performance Boost SATA III 2.5″ 7mm (0.28″) Internal Solid State Drive (SP001TBSS3A55S25)
"No more moving parts! Solid state drives have finally reached a point where building a system without platter drives is entirely affordable!
I recommend this sleek little number from Silicon Power as best bang for your buck."
Sabrent 2.5-Inch SATA to USB 3.0 Tool-free External Hard Drive Enclosure [Optimized For SSD, Support UASP SATA III] Black (EC-UASP)
"What's that? You love you new SSD so much you can't decide which computer to hook it up to? ¿Porque no los dos? Easily move your drive between systems with this handy SSD enclosure. Takes only seconds to snap your SSD into place and now it's protected and runs through USB."
Grip Rite 2CDWS1, Black
"For all your screwing needs, these twisty little buggers get the job done. Whether north or south of the equator, these are cleverly designed to turn the same way! Amazing!"
Emily recommends:
YIHONG Set of 8 Stainless Steel Straws Ultra Long 10.5 Inch Drinking Metal Straws For Tumblers Rumblers Cold Beverage (4 Straight|4 Bent|2 Brushes)
"Who wants to contribute to the landfill? These metal guys can be washed and reused!"


Digital Kitchen Scale Food Scales, TOBOX Postage Scale Multifunction Stainless Steel Accuracy with LCD Display and Tare Function for Baking and Cooking (Silver)

"For the obsessive cook in your life who has watched at least five seasons of 'The Great British Baking Show.'"


Platypus GravityWorks 4.0 Liter High-Capacity Water Filter System for Group Camping and Emergency Preparedness

"An easy-to-store water filter that works well for both camping and disaster prep."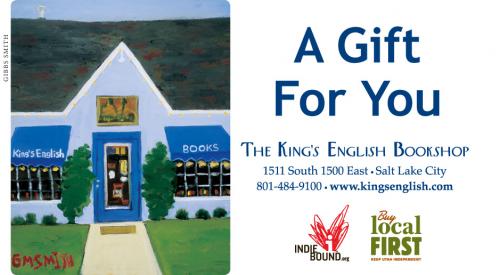 The King's English Bookshop Gift Card
"Support your local, indie bookstore! "


Jab recommends:


ecobee3 lite Smart Thermostat

"I was late to the party, but at least I was able to set the temperature in my home before I left, that way it will be nice and warm when I get home."


Our techs recommend:


TP-Link AC1750 Smart WiFi Router – Dual Band Gigabit Wireless Router, 802.11ac Internet Router, Wireless routers for home(Archer C7)

"Still the best router for residential UTOPIA fiber customers!"


We all recommend:
Still stumped? How about giving the greatest gift of all: residential and business services from XMission! Please give our sales team a call at 801-539-0852 for the latest promotions.
UTOPIA Fiber for the home
Basic and Advanced Web Hosting
Personal Email
VoIP home phone services
…and everything else that XMission sells!
We have a few more guides from previous years here:
2015
2016
2017
Feel free to leave your own recommendations in the comments. Happy Holidays!
(Full disclosure: XMission is an Amazon Affiliate.)






Media Release: XMission Recognizes its 10,000th Subscriber on UTOPIA Fiber Keeping the Lights on at XMission