Stuff We Like: 2017 XMission Gift Guide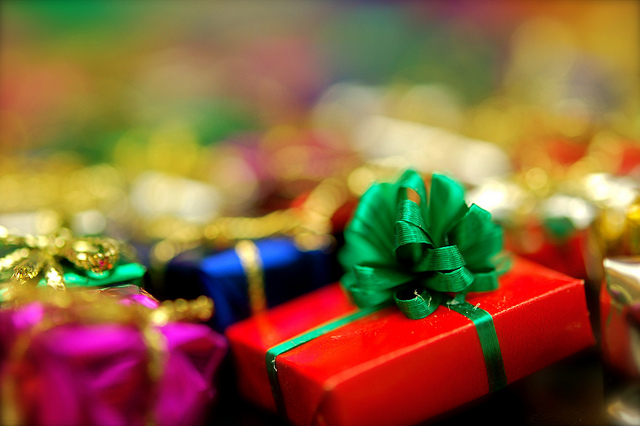 Like you, we have some hard-to-shop-for friends and family, so every year we have a lot of fun putting together some ideas (both tech-oriented and non-tech) for those good boys and girls on your shopping list. Have fun gifting, and don't forget to support our fellow local businesses and nonprofit friends.
Pete recommends:


AmpliFi HD Home Wi-Fi Router (AFI-R)

"The best and easiest to setup WiFi router that I've found. Also has bedtime settings for the kids' phones and devices."


Grant recommends:


Energizer Ultimate 9 Volt Batteries, Lithium 9v Battery (2 Count) L522BP-2

Hate when a smoke alarm starts beeping about a low battery at 3 am? Get these 10 year smoke alarm batteries.

BUFF Lightweight Merino Wool Multifunctional Headwear, Black, One Size

Winter is here and this multifunctional merino wool Buff neck/headband will help diminish your suffering in the cold.

ACE Reusable Cold Compress, Large, 1 Count

Injured but hate needing to wrap your ice packs in towels? This cloth lined reusable cold compress easily stores in the freezer and feels comfy directly on your skin.

Instant Pot LUX60 V3 6 Qt 6-in-1 Muti-Use Programmable Pressure Cooker, Slow Cooker, Rice Cooker, Sauté, Steamer, and Warmer

Want to simplify dinner while consolidating your pressure cooker, rice maker, and slow cooker crock pot into one easy to use electronic device? Look no further than the Instant Pot.


RxBar Real Food Protein Bars Variety Pack, 8 Flavors, 16 Count

PROBAR – Meal Bar – Superberry & Greens – Organic Oats, Nuts, Seeds, Gluten Free, Non-GMO Project Verified, Plant-Based Whole Food Ingredients, 8g Protein, 5g Fiber – Pack of 12 Bars

Soul Sprout, by Two Moms Sprouted Nut Bar, Blueberry Burst, 1.5 Ounce (Pack of 12)

Bearded Brothers Mega Maca Chocolate Whole Food Energy Bar – Vegan, Gluten Free, Soy Free, Paleo, Non-GMO, USDA Organic, Low Glycemic, Great Source of Protein and Fiber (12-Pack)

Often on the go but wanting to get away from junk food? Or maybe you're a hiker who's sick of the usual bars and wants something healthier? Try these.


John recommends:


SnapPower Guidelight – Outlet Wall Plate With LED Night Lights – No Batteries Or Wires – Installs In Seconds – (Décor, White) (5 Pack)

Love these things. Made in Utah. I have about 10 of them through my house. Just the right amount of light during the late night and even the between hours. Buy in multi-packs to save.

Anker SoundCore 2 12W Portable Wireless Bluetooth Speaker: Better Bass, 24-Hour Playtime, 66ft Bluetooth Range, IPX5 Water Resistance & Built-in Mic, Dual-Driver Speaker for Beach, Travel, Party

These speakers go everywhere are super durable, water resistant, long battery life, and have excellent sound. Lightweight and easy to place close by on projects or small parties. The only downside is you can't pair multiple speakers for more sound. But the price point is hard to beat.


simdevanma Oven Gloves Heat Resistant Cooking Mitts-BBQ Grilling Big Green Egg- Fireplace Accessories and Welding,Cut Resistant and Forearm Protection with High Performance Heat Resistance

Protection from the heat and you can still use your fingers!




Takeya Cold Brew Iced Coffee Maker, 1-Quart, Black

This cold brew coffee maker is ideal for summer iced coffee. I use it year round as it reduces the amount of acid in the coffee, typically resulting in more fruity and nuanced cup of joe that doesn't hurt your stomach.




Boogie Board 8.5-Inch LCD Writing Tablet, Cyan (PT01085CYAA0002)

I use the original boogie board as the magnet feature is great for keeping notes on the fridge or taking notes at work. The new Sync looks great because it would be fantastic to sync notes with bluetooth.




TRX Training – Suspension Trainer Basic Kit + Door Anchor, Complete Full Body Workouts Kit for Home and on the Road

Get a great workout at home or on the go. Easy to anchor around the house and portable enough to take when you travel. I've hooked up my straps to trees, fence posts, rooftop car racks, RVs, and even the monkey bars at the park. Don't skip your pistol squats!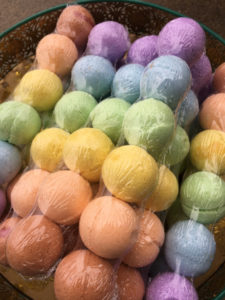 Purring Buddha Bath Bombs – Made in Utah!Bath bombs, same as last year.


Michael recommends:



Groovebook
For only $2.99 a month you can get 100 of your photos delivered to you in a awesome little photo book. This is a perfect way to save all your memories on print. You even have the ability to order extra books anytime you want. This has to be the best gift to give to any grandparents, loved ones, or for yourself.


John R. recommends:


Vogmask Noir N99 CV (Large 131-200 lbs/59-90 kg)

I'm asthmatic and when the inversion settles in, this is really a godsend to help me breath easier when out and about.




Anker PowerLine+ Lightning Cable (10ft) Durable and Fast Charging Cable [Double Braided Nylon], MFi Certified for iPhone X / 8 / 8 Plus / 7 / 7 Plus / 6 / 6 Plus / 5s / iPad and More (White)

The most durable lightning cable money can buy. Reccomended for people who charge their phone often, but also want some extra length so you can keep using it.



Mike recommends:


Webcam Cover Slider by CloudValley [5 PACK], Web Camera Cover for Mac, Macbook Pro, Surfcase Pro, Laptop, Privacy Cover Protecting Your Digital Life

If you're looking to protect your privacy but still want to use your camera, I recommend a small pack of these camera covers. I use them for my laptop, and phone to cover the front facing cameras.




iFixit Pro Tech Toolkit – Electronics, Smartphone, Computer & Tablet Repair Kit

For the people that frequently work with electronics, I recommend an iFixit kit of some size. The premium quality itself makes the price worth it. Most of all the screwdriver, being one of the best I have used on my many personal PC projects.




Titan Tools 11061 Mini Magnetic Parts Tray

Showpin Magnetic Project Mat Prevent Small Electronics Losing Rewritable Work Surface Mat

Losing small screws or other metal objects is frustrating when working with electronics. A nice magnetic bowl, or mat can help keep them together and prevent losing them in your carpet or floor.




Magnetic Edges Windshield Snow Cover – Frost Windshield Cover – Snow, Ice, Frost Guard No More Scraping – Door Flaps Windproof Fits Most Car, SUV, Truck, Van with 70″x 54″

Lastly, I recommend a windshield cover for your car if you leave your vehicle outside during the winter. You can leave the cover on over night, and wake up to a clean, snow-free windshield after just pulling it off.



Our techs recommend: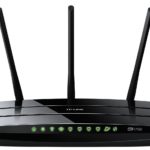 TP-Link Archer C7 Wireless Dual Band Gigabit Router (AC1750)
"Our favorite router for UTOPIA customers!"


We all recommend:
"Everyone will love XMission's residential and business services! Please give our sales team a call at 801-539-0852 for the latest promotions."
Basic and Advanced Web Hosting
UTOPIA Fiber for the home
Personal Email
VoIP Phone Services for the home
…and everything else that XMission sells!
If you need additional ideas, please check out our 2015 and 2016 guides as well. Feel free to leave your own recommendations in the comments. Happy Holidays!
(Full disclosure: XMission is an Amazon Affiliate.)






Buy Zimbra Open Source Support & Zimbra Suite Plus Tools from XMission End-of-year Zimbra email server software incentives. Save 10% or more.