Empty Your Pockets for Love UT Give UT on March 30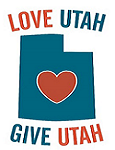 Join with XMission and thousands of your fellow Utahns on March 30 to support the 5th anniversary of Love UT Give UT, a day-long fundraising event benefitting Utah nonprofits. Love UT Give UT, an initiative of The Community Foundation of Utah, leverages technology to make the giving process easier than ever.
Give where you live!
On March 30, please visit the Love UT Give UT website. You can search for and contribute to a category of causes that matters to you:
Caring for our Friends and Places: animals, environment, sports, recreation
Discovery and Enlightenment: arts & culture, education
Nurturing our Families: children & family, health, faith
Inspiring our Community: community, economic development, humanitarian, international, science/tech/business (great for STEM supporters!)
Last year, Love UT Give UT raised $1,229,800 from 15491 donors for nearly 500 nonprofits!
How XMission Helps
XMission proudly supports Love UT Give UT as an Event Sponsor. We also support a number of the nonprofits that Love UT Give UT benefits. If you know of a 501(c)3 in need of Internet or hosting services, please encourage them to contact XMission.
Contribute for the Chance to Win a Subaru
This year, The Community Foundation has partnered with Mark Miller Subaru to make giving more exciting than ever. All eligible donors who make a donation to a nonprofit through Love UT Give UT between March 1st and March 30th will be entered to win a three-year lease on a brand new 2017 Subaru Impreza. Multiple entries are possible through multiple donations. You can learn more about this opportunity on the Love UT Give UT website.
Please follow Love UT Give UT on Twitter and Facebook for regular updates. Contribute to your favorite, hardworking nonprofits on March 30 and continue supporting them year-round!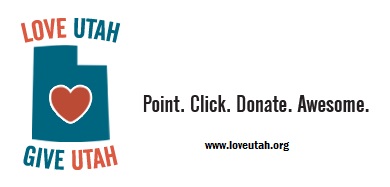 Register for BSidesSLC 2017 before it's too late! Media Release: EdgeConneX® Partners with the Salt Lake Internet eXchange, Offering Connectivity to 10+ Unique Networks