Register for BSidesSLC 2017 before it's too late!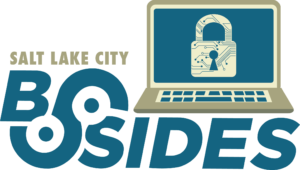 Our friends over at BSidesSLC are actively registering smart people like you for their 2017 conference! If you work in information security, or want to expand your skill set, you'll definitely want to attend. At BSidesSLC, you'll have a lot of fun learning about and discussing emerging security issues while socializing with industry experts.
BSides has brought a great lineup of 35 presentations, six informative workshops, games and entertainment, and great volunteers who want you to feel welcome. This year, BSidesSLC also welcomes two amazing keynote speakers:
Organizers kicked off BSidesSLC in 2012, following the model of national organizers who started BSides in 2009 as an alternative (b side) conference for information security experts who could not present at Blackhat Vegas or DEF CON due to a lack of space and time. BSides organizers now execute conferences around the world. Salt Lake City's conference has seen outstanding growth every year and expects at least 500 attendees this year.
Think of BSides as "a conference by the community, for the community." In other words, community-organized, volunteer-driven, and sponsorship-funded (XMission has sponsored for three years!).
BSides is open to the public. While BSidesSLC charges $80 for full registration, they do offer a free option for folks who would like to attend the keynotes. The free option does not include workshops or raffle entry.
BSides also works to keep their entrance prices low so people from all backgrounds can attend. Anyone who registers can sponsor other attendees who cannot afford the registration fees.
Please follow BSidesSLC on Twitter and Facebook for the latest information.






6 steps to Zimbra two-factor authentication with YubiKey Empty Your Pockets for Love UT Give UT on March 30