Google Fiber in Salt Lake City?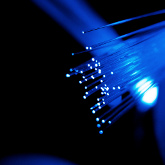 Yesterday, Vince Horiuchi from the Salt Lake Tribune called me for comment on a story that was under embargo until 11am today.
Google Fiber is investigating Salt Lake City. In Kansas City and Provo, incredible concessions were made to install Google as a residential fiber monopoly. Kansas City waived franchise fees, and gave free office space and pole rentals to Google. In Provo, the existing iProvo fiber work, which will cost residents upwards of $90 million, was handed over to Google Fiber for a dollar.
If Salt Lake City offers concessions to Google, the same should be offered to XMission. Since the Provo deal went down, I have been in talks with Salt Lake City's mayor's office and city council about how XMission could provide fiber to the city. This has been slow moving. Mayor Becker told me this morning that the first he heard of the Google Fiber deal was last Friday the 14th. This is moving fast, because Google is a multi-billion dollar company, and XMission is not.
If no concessions are made to Google, then they have every right to do what they want. They will install a network that will support one provider – Google. They will not support businesses at this time. They will relegate customer support to an out-of-town callcenter. Nevertheless, in Salt Lake City, I will most likely buy it because it will be my best option. In the coming weeks, XMission will be peering with the existing Google Fiber network because Google does not take a regressive, backwards approach to Internet expansion like Comcast and Century Link. This gives me hope for their network, but their issues with privacy remain.
There remains a better way. The infrastructure company Macquarie is looking to build out all of the UTOPIA cities to 100% penetration. In my discussions with them, they have stated that non-UTOPIA cities and unincorporated areas (targeted by the notorious HB60 bill) were also on their radar. I have encouraged Macquarie to talk with both Salt Lake City and Salt Lake County, but up until now they haven't done so.
XMission will always push for open municipally owned networks, because they offer the best deals and the widest choices to the consumer. Google Fiber may be doing a great job with a few thousand customers, but when that increases to a few hundred thousand, it remains to be seen if their service levels will deteriorate to the level of Comcast/Time-Warner. Google, Comcast, and Century Link could all participate on UTOPIA, but they won't, because a captive customer is a profitable customer.
There is no doubt that Google Fiber will impact XMission's business negatively. Most likely we will lose on the order of several thousand access customers. But, if I am not paying taxes to install them as a monopoly, there is nothing I can do. The one thing that has stopped me from running XMission's own fiber over the past 20 years is a bankroll to do so. Google has that, and if they want to use it, they have every right to do so.






Preventing Participation in Distributed Denial of Service Utah Public Health Association Recognizes XMission