Introducing Stackable: XMission's Hosting Service for Developers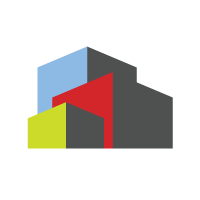 For the past two years, members of our research and development team (Jason Hansen, Mike Place, and Eric Waters) have spent their days and nights working on a new premium web hosting service for XMission. Because of their hard work and the direction of our fearless leader, Pete Ashdown, we are very proud to announce our new hosting division, Stackable.
Traditionally, web hosts offered inexpensive, yet static hosting packages. Eventually, more expensive options arose but left web developers with little control and increased complexity. Now, companies like Stackable strive to offer a more developer-centric service that integrates the development and testing processes into web hosting.
Stackable responds to a number of challenges faced by web developers. For example:
Development Challenge: Scalability
Developers must either purchase excess resources (storage, memory, bandwidth, hardware) in order to anticipate growth, or find themselves having too few resources when they require them. Often, scaling during a sudden influx of traffic can mean hours or even days of downtime.


Stackable's response:

Fully scalable – both horizontally and vertically.
Developers can instantly increase or decrease the resources provisioned for their sites as demand increases or decreases. Stackable allows developers to scale horizontally as well as vertically. For example, increase your site's capacity in moments by adding memory from the Stackable control panel. If a developer prefers horizontal scaling, they can purchase four 256MB containers instead of a single 1GB container, Stackable will charge them for the same amount. Stackable is one of only a handful of providers that charge the same price for horizontal and vertical scaling.

Utility Billing – Billed by the day
Stackable will bill developers only for the resources they consume. For example, they may begin by purchasing a single container (256MB, which includes 1TB bandwidth, and 50GB storage). If they require additional resources for three days out of the month, they can increase the size of their container just for those three days and then reduce it back for the remainder of the month. Stackable will only charge developers for the resources they use per day no matter how often they need to increase and decrease their consumption during a billing cycle.

Development Challenge: Testing
Developers cannot always insure that code developed on their workstation will work when uploaded to the hosting provider because of different environmental variables, such as software versions. Setting up a useful testing environment can be difficult and time-consuming. Developers often have to show test versions of sites which may or may not work as well in a live environment or might be difficult to move over.

Stackable's response:
Real-world Testing
Stackable allows developers to test website functionality on the live server, but using a private URL. This gives web developers the chance to test and refine their website in an environment identical to that of the live web server. Testing on Stackable means that developers will not experience any surprises when they deploy their site, giving them more confidence and security.

Easy client demos
Developers can easily create multiple versions of a website on Stackable, and then, with a single click, deploy a chosen version into production. For example, a developer may have three versions of a website to show to a client. The developer can show the client all three versions on Stackable, using private URLs. The client could select the preferred version, and then the developer could effortlessly promote that version to the live, public site. Because the IP address of the tested site does not change, developers will not have to wait for DNS updates. This functionality also works well for businesses using A/B testing to see which version of a site resonates more with their audience.

Development Challenge: Load-Balancing
Developers have to purchase expensive load-balancing hardware, and administrate it effectively; or developers opt to forego load balancing altogether which limits their sites' redundancy.

Stackable's response:
Unlimited load balancing
Nobody does load-balancing quite like Stackable. Stackable does not charge anything extra to load-balance across two servers or even fifty servers. Developers do not need to worry about administration of hardware because Stackable engineers manage it for them. High availability has never been so affordable.

Development Challenge: API Limitations
Developers often use control panels that either have a lot of non-essential features, or too few features. As a result, developers alter their workflow to accommodate the control panel.


Stackable's response:
Custom API access
Stackable gives developers full API access. For example, a developer could create a dashboard widget containing the control panel features essential to that developer. This widget could also log the developer into the Stackable control panel from the desktop. Developers can create what they need to work better because of Stackable's flexibility.

Development Challenge: Reliability
Developers have to sort through hosting companies claiming to have the solution and expertise they require, only to find that they fall short.

Stackable's response:
Over 16 Successful Years in Web Hosting
XMission has successfully provided traditional web hosting to a variety of industries for over a decade. We listened to web developers' concerns about traditional web hosting and learned more about what they really needed. Our engineers have taken that feedback and built a hosting product that helps developers to work more efficiently and productively. Stackable has inherited very high standards for technical ability and expertise, client communication, and reliability. XMission has always received excellent reviews from customers, and Stackable will continue to live up to its heritage.
Stackable also responds to the following business challenges:
Business Challenge: IT Expense
Businesses who prefer the security of colocation have to purchase expensive servers, power, and space to effectively host their site. They also require additional systems administrators to monitor and attend to their equipment.

Stackable's response:
Benefits of cloud computing, managed hosting, and colocation
Stackable provides the same benefits of security and allocated resources as colocation, minus the hardware and staffing expense. Our engineers manage everything on-site. Stackable comes pre-configured, so businesses will not have to wait for lengthy setups. Developers can begin uploading their sites in minutes.

Business Challenge: Site Vulnerability
Businesses using shared hosting have their sites slowed down, or taken down altogether by another site. This happens because multiple sites share resources on a single server. If any one client uses the majority of those resources, other sites tend to suffer.

Stackable's response:
Resource guarantees for every client
Unlike shared hosting, Stackable dedicates hosting resources to each container. For example, if two businesses on Stackable have a moderate amount of site traffic and suddenly one of the businesses has a huge increase, the second business's site will not suffer. Their container(s') resources will continue to remain intact and readily available.
We have a lot of work ahead of us to launch Stackable nationally, and we hope that those of you who have stood by us for the past sixteen years can help us spread the word to web developers you may know. We can't wait to see where this takes XMission, and hope that you share our excitement! Please stay tuned for updates and follow our progress day-to-day on Twitter at twitter.com/stackable or on Stackable's blog at blog.stackable.com.






Announcing XMission Voice for Business Magento and Stackable hosting, a perfect fit!