A program for tracking stolen laptops. "Prey" upon thieves.
Chilean programmer, Tomás Pollak, developed a very cool little application that allows the owner to track a laptop if it is ever stolen. It is called Prey and best of all, it is totally free.
What is Prey ?
Prey helps you find your stolen laptop by sending timed reports to your email, including information of its whereabouts. Prey reports the general status of the computer, a list of running programs and active connections, fully-detailed network and wifi information, a screenshot of the running desktop and — in case your laptop has an integrated webcam — a picture of the thief. Pretty cool!
You need to have the software installed on your laptop for it to work. With enough luck you may just get your machine back.
The program runs on Mac OS , Linux, and Windows.
I'll be installing this on my laptop tonight.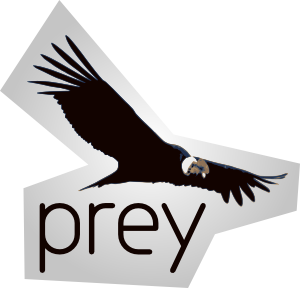 Secure your sites with XMission SSL Certificates! Avoid the Dangers of Phishing