Media Release: XMission to Offer Bozeman, Montana Multi-Gigabit Connections on Yellowstone Fiber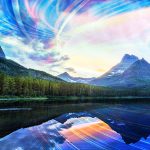 This summer, XMission will offer up to 10 Gigabit Internet connections on the new Yellowstone Fiber network in Bozeman, Montana. Yellowstone Fiber will reach every home and business in Bozeman's city limits, allowing XMission to expand its service area to thousands of new addresses.
"As Utah's first Internet provider, XMission is thrilled to be offering our commitment to technical excellence and privacy to Montana," said Pete Ashdown, president and founder, XMission.
Bozeman residents interested in learning more or in adding their names to a Yellowstone Fiber waitlist can do so on XMission's website.
XMission joins this new fiber-to-the-premise network as a service provider as a result of Yellowstone Fiber's work with UTOPIA, an operational partner of Yellowstone Fiber. XMission is the largest service provider on the UTOPIA network in Utah.
"Yellowstone Fiber is excited to welcome XMission to our Open Access network in Bozeman and Gallatin County," said Greg Metzger, CEO, Yellowstone Fiber. "XMission's reputation of delivering a class-leading customer experience with speeds up to 10 Gbps, will help Yellowstone Fiber usher in a new era of fast, affordable, and reliable connectivity in Montana," he added.
XMission will begin providing service to Bozeman addresses as soon as Yellowstone Fiber completes construction across the city. Upon completion of the Bozeman network, Yellowstone Fiber will expand to eventually connect all of Gallatin County.






Media Release: XMission Receives 4th Perfect Score of 100 on U.S. EPA Energy Star Certification All of your Speed Test Questions Answered