Media Release: XMission Receives 4th Perfect Score of 100 on U.S. EPA Energy Star Certification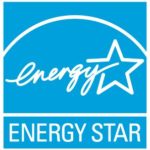 XMission has earned for the fourth time a perfect score of 100 on the U.S. Environmental Protection Agency's ENERGY STAR certification. Scores for ENERGY STAR can range from 1 to 100. XMission's perfect score indicates that XMission's data center is more energy efficient than 100 percent of similar properties nationwide.
The EPA awards ENERGY STAR certification to the top 25 percent of data centers nationwide for energy efficiency and those that meet strict energy efficiency performance levels set by the EPA.
"XMission has been committed to efficient and clean use of energy throughout our 29 year history," said Pete Ashdown, president and founder of XMission. "We are pleased to see our efforts confirmed."
Nearly a decade ago, XMission started to explore what at the time were cutting edge energy efficiency strategies. By 2014, XMission had completed significant upgrades to its energy performance by managing energy strategically across the entire organization and, most significantly, by making ongoing cost-effective improvements to its data center.
Since then, XMission has continued to fine tune its upgrades to earn the ENERGY STAR certification and at the highest score possible. XMission maintains hot/cold aisle containment, VFD (Variable Frequency Drive) fans, adiabatic humidification, and water-side economizing. Because of immediate cost savings due to its energy efficiency improvements, XMission has recouped its entire upgrade investment.
In 2007, XMission also became the first Internet service provider in Utah to upgrade to 100% renewable energy. XMission maintains its commitment to total sustainability by purchasing Renewable Energy Credits (RECs) from 3Degrees and by participating in Rocky Mountain Power's Blue Sky Program. Since 2016, XMission has also participated in the EPA's Green Power Partner Program.
ENERGY STAR® is the government-backed symbol for energy efficiency, providing simple, credible, and unbiased information that consumers and businesses rely on to make well-informed decisions. Thousands of industrial, commercial, utility, state, and local organizations—including nearly 40% of the Fortune 500®—partner with EPA to deliver cost-saving energy efficiency solutions that protect the climate while improving air quality and protecting public health. Since 1992, ENERGY STAR and its partners have helped American families and businesses save 5 trillion kilowatt-hours of electricity, avoid more than $450 billion in energy costs, and achieve 4 billion metric tons of greenhouse gas reductions.
For more information about ENERGY STAR Certification for Industrial Facilities, please visit their website.






Zimbra Email account recovery Media Release: XMission to Offer Bozeman, Montana Multi-Gigabit Connections on Yellowstone Fiber