Telecommuting for Better Health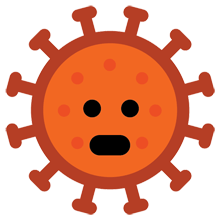 XMission has long advocated for the benefits of telecommuting and although we wish the circumstances were different, we are happy to support a robust broadband infrustructure in our state and communities. Reliable and fast Internet is more important than ever. The numbers of corporate messages about the COVID-19 pandemic are reaching their own pandemic levels, so I will keep this as brief and succinct as possible.
XMission has long depended on your loyalty and support to grow sustainably. In turn, XMission wishes to extend our support in this time of need. Effective today:
For at least the next month, XMission will not disconnect residential or small business customers who cannot pay their invoice due to financial duress. However, XMission will continue to invoice customers and will collect outstanding payments—minus late fees which XMission will waive—at a future date. Please contact us if you need financial support due to an ordered government closing. We will work with you on a case-by-case basis to keep you as a customer.
XMission will take every precaution to protect the safety and well-being of our customers, employees, and their families during the Coronavirus/COVID-19 pandemic.
XMission will also suspend all data caps on UTOPIA, effective immediately, so families can stream and access data without worry.
With more than 70 Gbps of network capacity from multiple upstream providers, peers, and content caching providers such as Netflix/Akamai/Google/Twitch, XMission's large network will easily handle heavy traffic.
Our technical support team will continue to answer emails, online chat, and calls 24/7. You can reach us at any time with questions or concerns. Please understand that due to our own telecommuting staff, you may see a quicker response to email and online chat than you will by calling our office. In most cases, we may have to call you back to resolve your needs, but please try to use the online options where possible.
I and XMission wish everyone a safe and productive time while our community gets through this outbreak. Please join us in advocating for robust and fast fiber infrastructure across the USA.
Pete Ashdown






Call Screening from XMission Voice Will Ease Your Spam-call Pain Self-Service Tips During Longer Hold Times