Media Release: XMission Receives Perfect Score on Energy Star Certification from U.S. EPA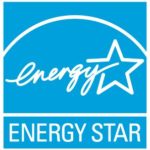 Salt Lake City, UT – XMission has earned the U.S. Environmental Protection Agency's ENERGY STAR certification for 2017 which signifies that XMission's data center facility performs in the top 25 percent of data centers nationwide for energy efficiency and meets strict energy efficiency performance levels set by the EPA. Scores for ENERGY STAR can range from 1 to 100. XMission earned a perfect score of 100.
"I am pleased that our efforts towards environmental sustainability are being recognized," said Pete Ashdown, president and founder of XMission. "XMission believes this is core to our efforts locally and globally."
XMission improved its energy performance by managing energy strategically across the entire organization and by making cost-effective improvements to its data center. To earn the ENERGY STAR certification and at the highest score possible, XMission improved energy savings by investing in significant HVAC upgrades in partnership with Rocky Mountain Power, including hot/cold aisle containment, VFD (Variable Frequency Drive) fans, adiabatic humidification, and water side economizing.
In 2007, XMission became the first Internet service provider in Utah to upgrade to 100% renewable energy. XMission maintains its commitment to total sustainability by purchasing Renewable Energy Credits (RECs) from 3Degrees and by participating in Rocky Mountain Power's Blue Sky Program. Since 2016, XMission has also participated in the EPA's Green Power Partner Program.
ENERGY STAR was introduced by EPA in 1992 as a voluntary, market-based partnership to reduce greenhouse gas emissions through energy efficiency. Today, the ENERGY STAR label can be found on more than 65 different kinds of products, 1.4 million new homes, and 20,000 commercial buildings and industrial plants that meet strict energy-efficiency specifications set by the EPA. Over the past twenty years, American families and businesses have saved more than $230 billion on utility bills and prevented more than 1.8 billion metric tons of greenhouse gas emissions with help from ENERGY STAR.
For more information about ENERGY STAR Certification for Industrial Facilities: www.energystar.gov/labeledbuildings






Stuff We Like: 2016 XMission Holiday Gift Guide Getting the speeds you should get