Science and Engineering Fair Judges Needed!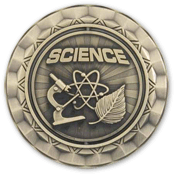 Every year, XMission looks forward to supporting the Salt Lake Valley Science and Engineering Fair (SLVSEF). Pete Ashdown, our founder and president, serves as a judge and awards the XMission Technology Award to the student who best demonstrates creativity in utilizing the Internet for either research or as a presentation element.
I spoke with Pete about judging SLVSEF, an event he "always enjoys." He told me he is "consistently amazed at how bright and innovative Utah students are."
This year, the Fair will take place on March 18-20 at Rice Eccles Stadium. SLVSEF needs smart volunteers like you to judge! Currently they have 128 registered judges, but need 250 to give each student project the right amount of attention. SLVSEF will assign judges to students who have done research in a subject familiar to the judge. To volunteer, please register here.
Elementary divisision students will be judged on Wednesday, March 19 and secondary students on Thursday, March 20. You can also view the full schedule. New judges will also want to attend a judge training, which takes place on March 10 in Salt Lake City (or March 6 in Provo).
If you prefer to judge at the district level, please visit the SLVSEF calendar for opportunities. Each district fair has a link to contact information and details.
Please reach out to our friend Jody Oostema at SLVSEF if you have any questions (or leave a comment below and we'll forward it over).






Important, new requirements for domain owners Preventing Participation in Distributed Denial of Service