See how a simple "+" brings unlimited flexibility to your XMission email.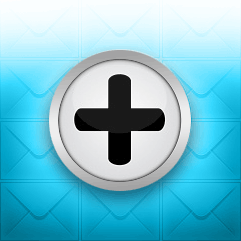 Today's email tip will help you make better use of your XMission email with an amazingly easy to use feature called "suffix support" and it works with traditional @xmission.com or our Zimbra hosted email accounts.
One email to rule them all
Suffix support gives you the power of multiple email addresses, allowing you to easily identify and filter emails from all of your various senders, all from one account.
How it works
Suffix support means that in addition to "address@" you can also receive mail at "address+extrastuff@." The text after the "+" is controlled by you.
Let me provide some real-world examples. I use john@xmission.com as both my work and personal email address. I subscribe to all kinds of mailing lists and have transactions with countless customers, friends, family, retailers, and more. Using suffix support I can easily identify and filter messages.
Here are some example addresses:
john+bills@xmission.com     john+zimbraforums@xmission.com
john+wikipedia@xmission.com     john+viplist@xmission.com
All variants of this address land in my inbox or are easily filtered to specific folders.
We can use Flynn as another example. Flynn has @xmlocal.com email domain hosted at XMission and suffix support works the same way.
flynn+amazonorders@xmlocal.com     flynn+adminlist@xmlocal.com
You get the idea.
Prevent and track spam
Sometimes I don't know if I trust the website I'm entering my email address on and want to protect myself from spam and track their reliability.
In these cases I use the website name: john+sitename@xmission.com
If I start getting unexpected email from other domains to their custom address I can easily terminate my subscription with that website and filter future emails to the trash bin.
Visit the XMission suffix support wiki page for simple instructions.
Note: This works for traditional @xmission.com mail accounts as well as our Zimbra Personal Premium @xmission.com accounts, and any hosted Zimbra email accounts.
If you want a deeper dive into this technology behind suffix support it is called Variable Envelope Return Path (VERP). Click on the link to read more.
Should you have any questions about how to use suffix support please contact us.
After you try it out please share your experience with us in the comments below.
Happy emailing!
XMission, Zimbra Product Manager
Follow, like, circle, and join us on the social links below.






Net Neutrality Important, new requirements for domain owners