Support SLC Artists and Vendors at the 2013 Living Traditions Festival!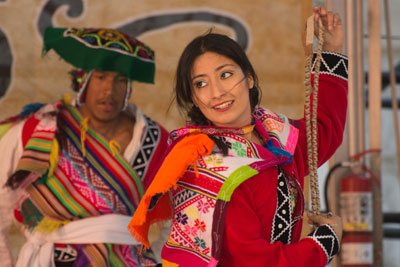 For over 12 years, XMission has proudly sponsored the Living Traditions Festival in downtown Salt Lake City. We love the color and culture that the Salt Lake City Arts Council brings to the neighborhood each year, and we can't wait for the celebration to kick off at 5 p.m. tonight.
As a presenting sponsor of Living Traditions, the Utah Arts Festival, and Twilight Concert Series, XMission strongly believes in a vibrant downtown Salt Lake City, and the many benefits these events bring to our community. We feel honored to sponsor these events with so many other local businesses and friends.
So, come down and support our fine Salt Lake City vendors, artists, and musicians by visiting Living Traditions. Here are the details:
Where:
Washington Square
Salt Lake City & County Building
450 South 200 East
When:
Friday, May 17– 5:00 to 10:00 p.m.
Saturday, May 18 – noon to 10:00 p.m.
Sunday, May 19 – noon to 7:00 p.m.
For more information please visit the Living Traditions website.
We hope to see you this weekend at Living Traditions, and at all of the summer festivals and events.






501 Tech Club Salt Lake City Kickoff on Thursday, May 9 Helping around the House: troubleshooting your family's Internet connection