XMission Zimbra 8.0.1 upgrade introduces sleek, time-saving enhancements
XMission is pleased to announce a Zimbra upgrade, to 8.0.1, on December 15.
I have to tell you, Zimbra 8 is great! Around XMission we are excited about many of the Zimbra 8 enhancements including a greatly improved end-user experience and integration with unified communications solutions. There has never been a better time to use the optimized web client interface. It is smooth, sleek, intuitive, maximizes the experience.
With XMission Unified Email and Collaboration, powered by Zimbra, you can easily manage and search large mail folders of email and voicemail messages, and manage multiple calendars, files, numerous contacts, and task lists. Our Premium service puts you in control whether you are using the web interface, Zimbra Desktop client, integrated Outlook, or on the go with your mobile devices. Zimbra works with you anywhere on any device!
Connect to Your Personal Clouds – Connect to your personal clouds on any device or platform. Zimbra's smarter mailbox helps manage information and activity across all of your email, voice, social, calendar, address book, tasks and enterprise applications.
New User Interface – The user interface for both administrators and end users has been completely redesigned for simplicity and streamlined so common actions are easier to access. It is beautiful.
Improve Your Productivity – Today's market demands improved usability and working smarter through better tools. Faster than ever before, Zimbra's AJAX web interface delivers by providing a "natural" conversation view and supporting application features such as drag and drop, rich compose, shared tagging, social view, improved filtering, and more. The power is yours. 
Search Easier– Searches now open in their own tab allowing you to continue working across all features without losing your query. Save the search for future use or close the tab at your convenience. The new layout provides easy-to-customize filters and brings a welcome level of usability to your searches. 
Enterprise Calendaring– Greatly enhanced, the Zimbra 8 calendar smart views look and feel more like the Outlook experience many new users expect. This sophisticated calendar allows you to see and manage multiple calendars, view availability status and scheduling suggestions for attendees and resources when setting complex meetings. Zimbra 8 Premium accounts support importing several popular calendar formats including Exchange, Google, and Yahoo! Calendars.
Mobile Integration Improvements – Zimbra 8 offers server side implementation of the MS Active Sync 12.1 protocol. Compatible devices can natively sync email, contacts, calendars, and tasks. Additional features include device wipe, bandwidth reduction, battery optimization, and more. Administrators have 30 new configuration policies for fine-grained control over accounts and approved applications.
Unified Communications– Connect Zimbra 8 to a unified communications solution to provide integrated click-to-call, voicemail, chat, presence, and call record history for users. Out-of-the-box integration is provided for both Cisco and Mitel, with support for other unified-communications solutions through an open API.
Self-service Administration–  Improved self-service administration allows you as an end-user to create your own distribution lists from the web client as well as search for and recover deleted items from your email, contacts, calendar, and tasks. All without the intervention of an administrator! 
Use Outlook natively–  With continued improvements in 8 the Zimbra Connector for Outlook (ZCO) provides even faster two-way sync of mail, contacts, tasks and calendar between Windows Outlook and your XMission Premium Zimbra account. Supports both Online and Offline mode, including access to shared content, and providing granular control of folder and sub-folder sharing. Easy to install and supports Outlook 2003 / 2007/ 2010.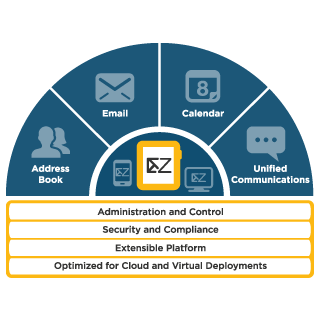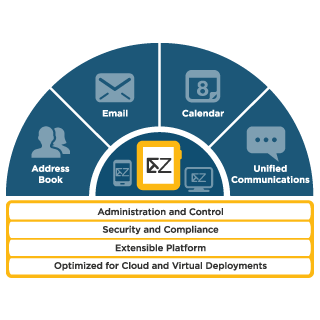 Usability notes: 
(Watch the XMission blog and wiki for expanded "Tips & Tricks" with Zimbra 8.)

Get Email – The new refresh button is now on the far right corner or refresh by simply pressing "i" inside the mail function.
Print – The print icon has been removed and you now access printing via the "Action" pull-down or by pressing the 'p' button.
Search – To start a new search from anywhere inside Zimbra press "/" and your cursor appears in the Zimbra search bar.
Shortcuts – Inside any application tab you can press "?" for a quick list of application specific keyboard shortcuts. 
Power users will find the Zimbra 8 release documents worth a read, Zimbra801_Release_Notes & Zimbra8_FAQ.
Expert Support– XMission Hosted Zimbra provides a dedicated support team 24/7 to help with any business email and collaboration needs.  
Motivation!– We are so excited about the new Zimbra 8 upgrade that we have a special offer for you. All XMission customers can take advantage of a free, 1-month upgrade to XMission's Premium Zimbra, simply give us a call. New customers mention code "Zimbra8isGreat" and get your second month completely *free*, and as always the first 30 days is risk free with our money-back guarantee. 
The upgrade process starts late on Friday night (12/14/12) and will complete in the early morning hours on Saturday the 15th.
I hope you enjoyed my summary and encourage you to explore the new features this user interface upgrade provides. Besides the look and feel, my favorite browser feature so far is the search improvements. If you have any questions, ping me in the comments.
— John
XMission Zimbra Product Manager






Celebrating our 20th Year XMission lights up your Solstice with Zimbra 8.0.2 upgrade!