What can you create with 5472 pixels? – Updated with our Winner!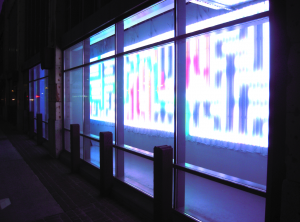 Big thanks to all of our artists who submitted work for XMission's Digital Display Contest. We received so many creative and beautiful pieces and were thrilled to see them on our tubes at night.
After reviewing the popular votes, and making their own final decisions, our judges have concluded that the Digital Display Contest winner is:
"Summertime" by Bryce Buchanan
Congratulations Bryce!
XMission will continue to rotate all of the submissions on our display in the coming weeks and months. To see the animations at their LED finest, you will want to drive or walk by in the late evening.
If you have any other animations that you would like us to include in the rotation just for fun, please feel free to send those to marketing@xmission.com






XMission makes your life easier with BlackBerry integration An Exciting Field In A Historic Moment