UEFA Champions League Final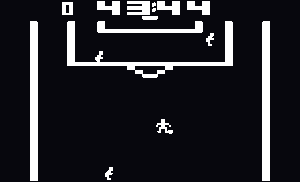 I have to admit, I wasn't always a fan of soccer (football!).  Growing up I wasn't the most in shape kid in the neighborhood so when my parents signed me up for a local city league it was like torture.  I dreaded practice and I hated games… all that running!  Later I played indoor soccer, but our teams weren't ever very good (probably because I sucked) and so soccer never clicked with me.  Based on these early experiences I carried a passive indifference to the sport with me all the way through my twenties.
Years later while working here at XMission, I had seen several of my coworkers crowded around the big screen in the break room avidly watching various European matches of teams I'd never heard of and considered them with bewilderment.   I'm also pretty sure I openly mocked them for their dedication to the sport on a few occasions.  But then something happened.  I found out XMission was sponsoring the newly formed Real Salt Lake team.  Part of the package included tickets to every home game that were up for grabs for those employees who were interested.  As it turned out, the diehards here already had seasons which decreased the ratio of employees to tickets down to a manageable level.  Never one to turn down a free anything (I previously had spent several boring Sundays watching Buzz games while we were sponsoring that team.  Never underestimate the entertainment value of cheering on the first base coach when the action of Triple A baseball fails to impress!) I signed up for a couple of games.
Because I had no clue about the rules of the MLS, I brought along a friend who had played and enjoyed way more soccer than I had and was glad to come along and babysit me through my first live match.  I honestly didn't think I was going to enjoy it, outside of the 'hey its something to do on a Saturday afternoon', but by the end of the first half I was hooked.  I started to see why this sport was so addictive.  I won't bore you with the interim details but by the end of that season I was watching away games at bars, following other teams and I had even gone so far as to purchase the Sega game 'Football Manager' so I could get my fix during the week between games.
Even though now I was enjoying soccer I still hadn't gotten into the European leagues, and the concept of callups, national teams U-21 and U-17 was still a foreign (cough) concept to me.  Feeling the World Cup buzz though, I decided to sign up for FoxSoccer.tv to start to educate myself on the teams and players the US National team would be facing in South Africa this June.  One of the first matches I decided to watch was a Semi-Final (I think) UEFA Champions League game between Manchester United and Bayern München.  Manchester United dominated in the first half, scoring three times to Bayern München's single goal.  After the half though Bayern was a team on a mission.  Tightly focused, they turned the momentum of the game around and kept Manchester on the defense for the rest of the game.  Although they were pressing the attack they only converted that momentum into a single goal and at the buzzer the score was Manchester United 3, Bayern München 2.
And this is where things got weird.  Manchester United walked off the field with their heads down, dejected, frustrated and upset, while Bayern München was dancing in the field and participating in group cheers with the small section of away fans that had taken up residence in the upper stadium.  Had I misjudged which team was which the entire match?  I felt a little embarrassed, even though nobody could even have been aware of my confusion.  Why was the winning team sad and the losing team obviously celebrating a grand victory?  I decided to check out the uniform patches and sure enough they matched up.  I was reading the score correctly.  Clearly more research was required.
I headed over to the ufea.com site and started poking around.  After a couple of minutes I found this page http://www.uefa.com/uefachampionsleague/matches/index.html which contained a sidebar explaining the rules of the tournament.  As it turns out, the matches were decided by most goals scored in a 2 game set.  Apparently Bayern had scored more goals in their previous meeting and had come out on top, even with the loss.  Suddenly I understood:  I was in unexplored territory, the rules of the MLS completely failing to prepare for the new world of international soccer (football!) that lay before me.
The final match in the UEFA Champions League tournament is this Saturday 5-19-2010 at 12:30 MST and you can bet I will be watching it live.  The soccer bug has bitten again.  The World Cup is coming up quick and I will be taking in as many games as I can.  You might even see me at a pub cheering for the US National team, or simply enjoying a high-caliber game of the worlds most popular sport.  I'll be the guy in the jersey having a blast.






Magento and Stackable hosting, a perfect fit! Systems Administration Tools Used at XMission