XMission Proudly Sponsors Summer Festivals in SLC!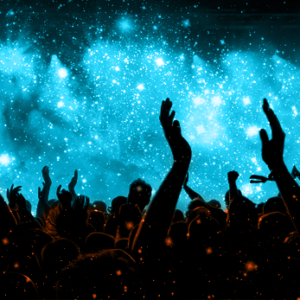 We know how to celebrate our summer season here in Utah. Every year, XMission sponsors a number of downtown summer events that bring thousands of visitors to Salt Lake City. Please attend these events and support our incredible artists, performers, and vendors!
This weekend, the Salt Lake Arts Council starts the season off right with the Living Traditions Festival. This year, the festival will take place on May 19–21 at Washington Square. Bring everyone you know to this free event which includes live music from international performers on two stages, craft demonstrations from traditional artists, and multicultural food from some of Utah's top restaurants. XMission has proudly sponsored this event for over 15 years!
Gather again at Library Square in June for the amazing Utah Arts Festival. This year's festival takes place on June 22–25. Each year, the Utah Arts Festival brings together top visual and performing artists, including music, film, dance, and more. Once again, XMission will sponsor the Art & Technology tent! You can purchase tickets here.
July means the beginning of the exceptional Twilight Concert Series on Thursday nights at Pioneer Park. This year's lineup kicks off on July 20 and includes performers such as Little Dragon, Solange, Kurt Vile, Charles Bradley, The Roots, and many others. Plus, Twilight also includes a food market, craft market, VIP lounge (best spot in the park!), and more. XMission has proudly sponsored the Twilight Concert Series since its inception. Buy advanced tickets today!
Craft Lake City keeps us in the festival mood on August 11–13 with booths featuring over 250 visual artists and craftspeople, STEM exhibitors, and live musical performances on two stages. The festival also features food vendors, kids' crafts, and workshops. XMission has proudly sponsored Craft Lake City from day one, and looks forward to participating again! Please check their website for ticketing information and other details.
Have a great summer, and don't forget to visit the Internet once in awhile!






My Unsubmitted Submission to the FCC on Title II and Net Neutrality How Secure is your Password?