Disaster Recovery Finally Affordable for SMBs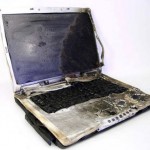 Any company that relies on computers to store and process data should understand the importance of backups. Unfortunately, many small and medium-sized businesses feel overwhelmed at the prospect and don't know how to proceed. Sound familiar? Thanks to free and easy to use software, sensible off-site backups for disaster recovery can now be accomplished cheaply and easily.
This article will cover helpful details about how your organization can benefit from simple low-cost options with XMission. Read on to discover how you can afford to do the right thing and sleep better at night.
Backups: Past and Present
Not so many years ago, off-site backups were an arduous and expensive endeavor which required burning files to tape, DVDs or external hard drives which you took off site weekly. More recently, software solutions like Dropbox, Bitcasa and Carbonite simplify and automate the backup process, including having off-site copies. If you only need to backup one or two computers, such a solution could make sense for your organization. Of course, if you have terrabytes of data to backup it can still cost you more than you can fit into your company's budget.
Fortunately, cost doesn't have to prevent you from doing the right thing any more, especially now that free software exists that readily enables you to automatically backup data across multiple computers that you own without requiring a third party service. Not only can this save you money but it can be more secure than most commercial solutions since you control all of your data all of the time.
BitTorrent Sync
While other free software backup solutions exist, including Syncthing and Owncloud, I'm most familiar with BitTorrent Sync and recommend it without reservation. As the name suggests, BitTorrent Sync uses the same underlying and decentralized technology as its older file sharing brother, BitTorrent. The solution I map out includes affordably colocating your own server in a data center like XMission's using BitTorrent Sync but you could use another software solution and cloud hosting instead if you'd prefer.
You can summarize setup in 3 steps:
Workstations: Install BitTorrent Sync's client side software on all Windows and Mac workstations in the office, including laptops and home office computers
On-site backup computer: Next, setup an on-site backup computer at the office, which can be a workstation, server or NAS (Network Attached Storage)
Off-site backup server: Finally, setup an off-site backup server to mirror all of the data from the on-site backup computer
Workstation Setup
Download and install BitTorrent Sync's client side software and configure it to share the directory which contains the employee's important work files, making sure to copy down the secret key for each computer. While you can setup BitTorrent Sync to backup as many directories as you'd like, for simplicity's sake I recommend you pick a standard directory that all staff use for important work files. Note that this can be a directory tree but make it standard so when someone's hard drive fails 2 years from now you know exactly what was backed up so you can easily restore it. Be sure all staff understand where they should save their important data so you don't end up only restoring their cat photos instead of the company contracts.
On-site Backups
Setup the on-site backup computer to house the designated backup directories from each of your office computers. You can do this using Windows or Mac a NAS or even Linux or FreeBSD.
The on-site backup computer doesn't need to be powerful but should have plenty of hard drive space for storage and be setup in a RAID 5 or 10 so you have at least one extra drive to protect against data loss should you lose a hard drive. With 3 TB drives being so affordable these days ($100/ea), I recommend you purchase at least 4 of them, which gives you a minimum of 9 TB of storage capacity.
Off-site Backups
While the off-site backup server could be in someone's basement I strongly recommend you colocate a server in a data center to ensure security and an ideal environment for your server. Data centers provide uninterrupted power and cooling for peace of mind. When colocating you will need to have a rack mountable server, which you could potentially purchase used. Be sure it has similar storage capabilities as the on-site backup computer. Configuration should be simpler for this server since you only need to set it up to mirror the directory tree of backed up data from the on-site backup computer. What ever operating system you run, lock it down as much as possible using a firewall solution and seriously consider only having ports open to your office and whatever is required for software updates.
Sync Your Data
I recommend you run both backup servers in the office for at least a few days to ensure everything gets backed up and is running properly. Be sure your on-site backup server is on a portable UPS as well, to protect against brown outs and at least short power outages. Lastly, move the off-site backup server to your data center of choice. Aside from making sure to keep the backup servers patched and up to date at least monthly, this solution should serve you well and help preserve your company's data even if there's a fire.
Mobile
While I chose to not discuss mobile smartphone backups in detail, once you have workstation backups setup with this solution you could easily incorporate mobile sync for your staff.
Peace of Mind
Off-site backups not only protect against lost data on individual workstations but also against catastrophic events like fires and floods. All business owners know they should backup their data and with this simple solution you no longer have an excuse not to.
Let me know if you have any questions. Would love to hear from you in the comments below.
Grant Sperry works at XMission overseeing operations and colocation. Established back in 1993, XMission was an early Internet pioneer and continues to provide amazing products and personalized service. If you like what we're doing, contact us to see how we can help your company thrive.






Art Fans Unite: XMission proudly sponsors the 2014 Utah Arts Festival Announcing secrets.xmission.com – A Self Destructing Encrypted Notes Service