Event: PodCamp SLC
One more community event for you to check out this week: PodCamp SLC
If you have an interest in blogging, video blogging, podcasting, social media, or just having a great time with other digital media enthusiasts, then register today! Activities include demonstrations, presentations, panel discussions, and plenty of time for personal networking.
Details for you:
PodCamp SLC v.2 (visit their website)
Friday, March 27hth, 2009
8:30am to 5pm
Registration is $20.00
Neumont University, South Jordan, Utah
10701 River Front Pkwy # 300
South Jordan, UT 84095
XMission is a proud sponsor of PodCamp SLC.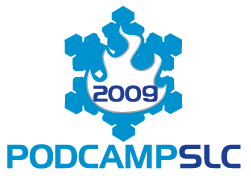 Event: Ignite Salt Lake 2 Why network transparency should matter to you.