OpenWest 2014 is almost here (and sold out)! May 8-10 in Orem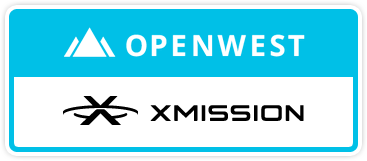 Over 1,000 open source enthusiasts gather in Orem this week for the 7th annual OpenWest Conference. The fun begins on Thursday, May 8 at 9 a.m. at the UVU Science Building. The conference extends through Saturday, May 10. This event has sold out.
XMission has sponsored the conference for many years (this year, we're Platinum!). We love watching the conference grow and catching up with friends who share our love of "all things open."
This year, you can enjoy over 100 sessions and special events, including a key address on Thursday, May 8 delivered by our own Pete Ashdown entitled "Internet Liberty – Protecting and Expanding." Pete will also participate on an "Internet Privacy Panel" on Friday, May 9.
Our director of system administration, Aaron Toponce, will present and coordinate a "Key Signing Party" on Saturday, May 10. Please see the full schedule here.
Victor Villa, who expertly heads up the coordination of the conference, shared a few other teasers and insights for this years' conference:
Attendees will receive a special OpenWest widget ("…totally geeky, programmable, and you get to do the soldering yourself!")
Nearly 10% of attendees this year are women (up from 7% last year). Excellent news!
We will have a table at OpenWest on Thursday and Friday. Please stop by, pick up some freebies, and drop your business card for the chance to win a free year of hosting (or, just hang out with us). See you on Thursday!






Data Center Sustainability Improvements Via Free Cooling Zimbra calendar problem? Try this easy fix for shared CalDAV calendars.