Visit the XMission Science & Technology Building at Craft Lake City!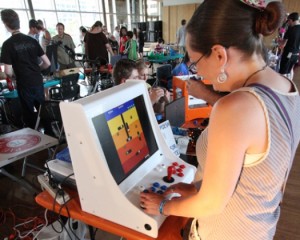 XMission is once again very proud to sponsor Craft Lake City, Utah's 4th Annual Do-It-Yourself festival in downtown Salt Lake City. This year XMission will help Craft Lake City kick off a new festival category: DIY Engineering at the XMission Science and Technology Building.
At the XMission Science and Technology Building, attendees will have the opportunity to view and purchase crafts made by these DIY Engineers and Makers. Their talents include: circuit bending, robotics, 3-D printing, gaming, computer animation, and more.
Craft Lake City, organized by our good friends at SLUG Magazine, features over 180 vendors displaying and selling arts and crafts, plus incredible performances from local musicians and artists. XMission's own Grant Sperry will perform with his band Rifamos at 5:30 p.m. on the KRCL Stage.
We hope that you can make it!
When: Saturday, August 11, 2012 from noon until 10 p.m.
Where: Gallivan Center (239 S. Main Street, Salt Lake City)
Admission: Free!